Justine Hamill is a mother, Yoga teacher of 9 years as well as Yoga Teacher Trainer & group facilitator. Growing up with her father in jail, Justine has trained for 4 years as a Gestalt Psychotherapist which gives her a great understanding of trauma sensitive work and holding space for deep healing on and off the mat. Her teaching work in maximum security prisons has been recently recognised as well as contribution to Youthline Wellington by way of a local hero medal in the 2018 New Zealander of the year awards. She is currently working on a prison reintegration program so that those who are released and really want change don't fall through the cracks. Together Jase & Justine won the Exercise Industry NZ studio facility of the year awards in 2017. She believes that anything is possible if we Awhi eachother, no matter what has happened in the past – everyone deserves to heal, grow and thrive!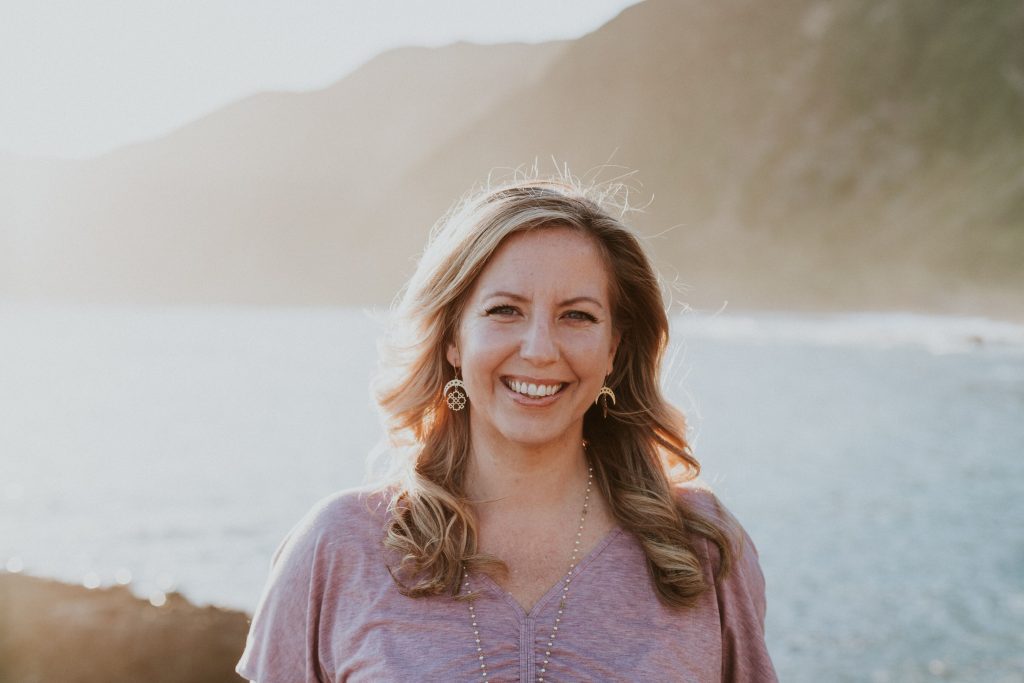 What do you see when you look in the mirror?
When I look in the mirror I see someone who has lived life, I've had adversity, struggles and now I'm aging – but I love it. The lines on my face don't bother me. I see character, experience and growth. I'm very happy in my 43-year-old body and I feel that that also impacts others.

Do you have any business ventures?
Our kaupapa (this is a Māori term meaning "principal or policy") at Awhi Yoga and Wellbeing is to care for and love others through their process via yoga and mindfulness. My external passion is to reintegrate prisoners. I grew up with my father in jail, I have taught in prisons and am now supporting a prisoner on the outside. I feel everyone deserves a second chance without judgment.
Have you overcome an adversity? If so, how did you learn to thrive without any setbacks?
My father was in prison growing up and it taught me empathy, love and acceptance. I'm very grateful for this experience and I truly believe our trauma guide us to our gifts.

Any big projects coming in the future? 
I'm currently working on a prison reintegration program so that those who are released and really want change don't fall through the cracks.

What do you most love about what you do? 
I love that I get to be a catalyst to connect people with themselves an with others. Connection is all we have and what we need as humans.

Where do you see yourself in 10 years? 
I see myself living with my partner on a farm and bringing through ex-prisoners that need help to reintegrate. We will do this through mindfulness, yoga, therapy and Aroha – this means love in the Māori language. We will change the world, I'm sure of this.
Do you have any tips for women in business?
Find you're true calling, it can be anything – it could be linked to your own trauma, you just need to listen to your heart. And never ever give up through adversity. Ever.

How do you hope to empower women in business or with an imprint you'd like to leave? 
We are so much more powerful than we often believe! We are so much more loving than we care to show, so we must be vulnerable and show up every day as we are… warts and all.

What do you think your ultimate purpose in life is? 
My ultimate purpose is to be the person who never gave up on you. I will never judge you and I will always show love and compassion towards your situation. It's through being fully seen and accepted that people grow. It's the paradoxical theory of change;  we must accept and be accepted fully to really open.

How do you think we, together, can help women gain confidence and reach their fullest potential?
To accept each other as we are. There is too much judgment and separation. As women, we must come together, rally around each other and be a support to one another in both good times and the bad. We are so much stronger together and we all go through similar things – We are not alone. 
Website: www.awhiyoga.co.nz/
FB: Awhi Yoga and Wellbeing: https://www.facebook.com/awhiyoga/
IG: @awhiyoga and @justine.hamill