In life, we're not given the ability to choose our circumstances, but we are presented with the ability to chose how we respond. When told she was diagnosed with Non-Hodgkin Lymphoma shortly after giving birth to her child, Elisha Mcdonald turned her attention to God for strength to get through one of the most difficult seasons of her life.
As a result, her greatest trial is now her most significant testimony. Through intentional gratitude, she inspires all of her friends and family to go through tough times with faith and a heart of gratefulness.
Elisha is a graduate of Florida International University, where she received a BA in Psychology.  Her passion for helping others lead her to work within the mental healthcare industry providing therapy to young children and counseling to teenagers. 
She is a proud wife and mother to three healthy children and a Juice Plus Distributor and advocate, whose mission aligns with hers, and that is to inspire healthy living one family at a time.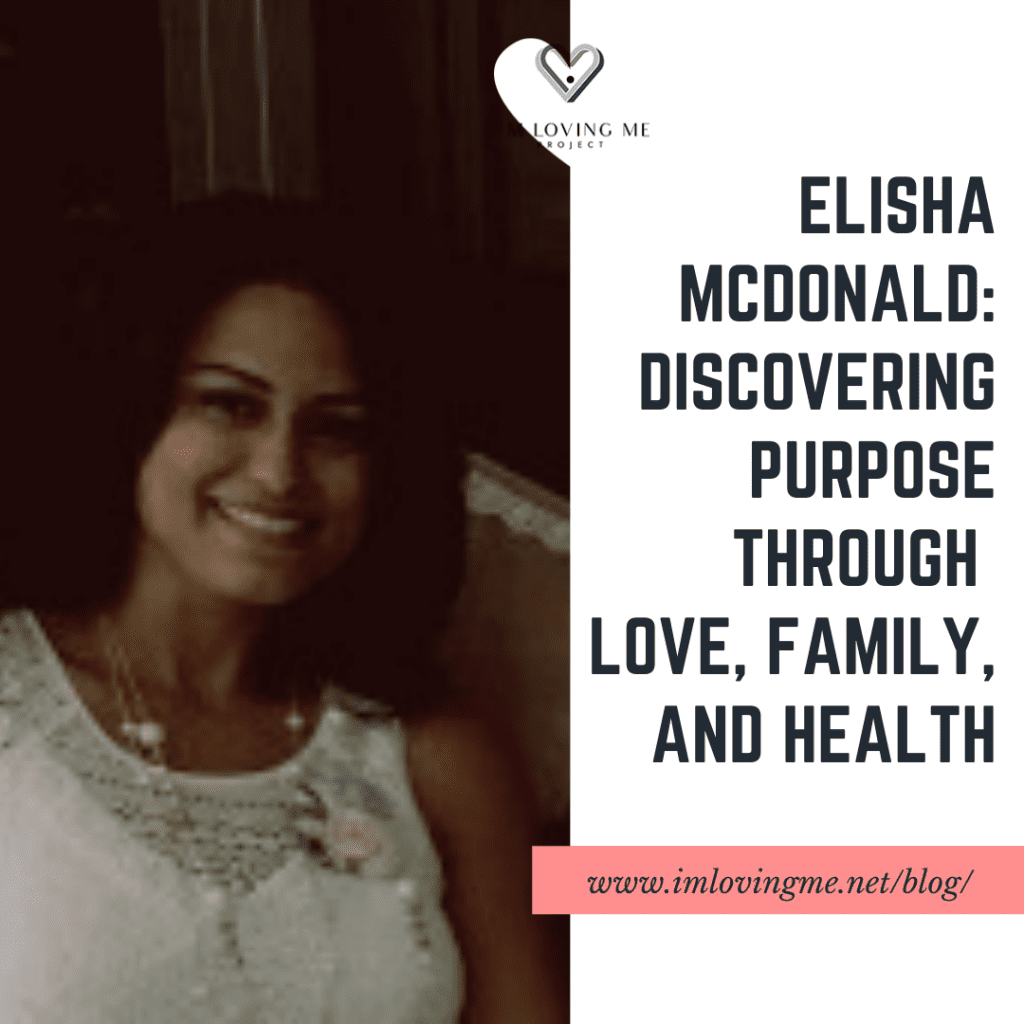 What do you see when you look in the mirror?
When I look in the mirror I see confidence, strength, drive, vibrancy, and love. This view of myself comes from a "beautiful" opportunity to overcome cancer 16 years ago. You may ask yourself, "why does she call that beautiful?," and to answer this I'd have to say that my ability to embrace what most would call a "devastating situation" has instead proven itself to be an opportunity of a lifetime to share the blessings that God has bestowed upon me throughout these years.
What do you do for a living?
I inspire families to live healthier lives through improving their source of nutrition by taking easy to consume capsules and/or gummies. We also have an amazing vertical gardening system that helps families easily grow vegetables and fruits right in their own homes, backyards, patio, or balconies. All products are geared towards ensuring we are loading our bodies with more plant-based nutrition (shakes and omega capsules included), which in turn supports a healthy immune system and quality of life.
I am also currently working on developing a program to incorporate nutritional coaching with a biblical and faith-based foundation. I recently completed hypnotherapy training and am a certified hypnotherapist. Another part of my continuing education is that I am actively in life and success coaching, NLP (Neuro-Linguistic Programming), Time Techniques, and EFT (Emotional Freedom Technique) training. The goal is to include all technique offerings in my program.
How do you think self-love plays a role in success?
Self-love is an anchor that keeps us grounded in Christ. What I mean by this is that when I saw myself loving every bit of who He created me to be, the hurdles became the staircases, the heartaches became humbling times of self-evaluation, and the fears become opportunities for excitement.
How do you think we, as women, can work together to lift each other?
As women, we can do so much more as a supportive unit versus alone. God didn't put us on earth to do life alone, hence why he gave Adam Eve. Simple acts that we can do to help lift each other could be sharing tips on how to do things around the home, organization, easy recipes, ideas for homeschooling, and more. I would say the most important way to lift each other as women, is to speak beauty and life into each other's spirits through highlighting the big or small achievements, complimenting their smile or style, and being a listening ear to their pains or desires without judgment. Avoiding any negative talk about one another and avoiding comparisons. Mark 12:31 – "The second most important command is this: Love your neighbor the same as you love yourself." Keeping true to this verse can help us remember to treat each other with kindness, love, and support.
Have you had any adversities that you've had to overcome in order to achieve success?
Yes. On May 15, 2004 I was diagnosed with Non-Hodgkin Lymphoma. I was 21 and had recently completed my bachelor's degree in Psychology, as well as become the mother to a healthy 2-week old baby. This cancer put my life at a stand-still for quite some time as I had to undergo intensive chemotherapy followed by radiation. This wasn't in "my plans" as I used to say. The plan was to immediately go back to school to get my Masters degree, while working and caring for my son as a single mom. The "single mom" thing was also not in "my plans." So instead God gave me a different route to work with and he miraculously helped ensure the medical treatments cured the cancer. After just 2 of the 8 chemo sessions, my 12-centimeter mass shrunk down to 2 centimeters. My faith, family, and friend support, as well as my drive and desire to be present in my son's life was the driving force that helped me overcome cancer. From that point on nothing could stop me. The day I was going to have my portocath inserted for the chemo, my newly purchased graduation gift car was stolen, but months later I realized I had gap insurance and was able to get 5k which I later used to buy my first home at 23 years old. Job opportunities have aligned themselves in a way that has always allowed me to develop my experiences, and increase in salary (higher and higher). And recently, my company had to put me on furlough due to COVID19, which was what drove me to finally take action on my desire to further my education and start my own business helping others.
What has been your greatest accomplishment to date?
Finding my God sent husband Troy McDonald, who with his love and support we've been able to care for our beautiful blended family (my Christian 16, his Catherine 9), create our own little girl (Emma 3), purchase our lovely home and live the peaceful life that we both have always desired. I love my 3 children and I am excited that I am now a stay at home mom that can still contribute to our financial needs. This is just the start!
What inspires you to keep growing?
My love for others. I love helping others, that is why I originally decided to study Psychology. And though life took its twist and turns on my desired plans…God knew that these stepping stones would one day make the desires placed in my heart come to fruition. I finally know my purpose in life. Inspiring families to live healthy lives through good nutrition, guidance, and most of all faith!