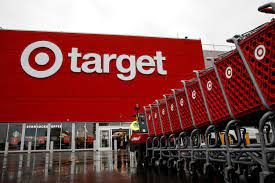 Following hostile behavior and threats directed towards its staff, retail giant Target has withdrawn some Pride Month products. The threats, according to Target, significantly impacted the safety and well-being of its team members. In some social media videos, customers were seen damaging Pride Month displays and denouncing the firm for providing LGBT+ apparel. Such apparels include "tuck-friendly" bathing suits and inclusive greeting cards. Target representatives confirmed that furious consumers made threatening social media posts and confronted store employees.

In response to the volatile circumstances, Target announced adjustments to its plans. The announcement witnessed removing items at the center of significant confrontational behavior. The company emphasizes its ongoing commitment to the LGBTQIA+ community. It expresses a desire to celebrate Pride Month and support the community throughout the year.

Many people were unhappy with Target's decision to remove products, particularly customers who had found meaning in the Pride merchandise for themselves or their LGBT children. Reactions have widely condemned the decision, terming it appeasing anti-LGBTQ+ activists and perhaps creating a precedent for future acts against vulnerable communities.

Prominent leaders, including the President of the Human Rights Campaign and the Governor of California, have urged Target to remain steadfast in its support for the LGBTQ+ community. They emphasized the persistent assault on the gay community and encouraged Target to increase its commitment.

However, critics believe that this episode looks like a pattern of conservative opposition against LGBTQ+ visibility. Members say they often witness resistance in numerous cases involving corporations and prominent retailers. Sympathizers of the LGBTQ+ community are concerned that removing products symbolizes pandering rather than defending the community's rights.
Overall, Target's move reflects its commitment to employee safety, but it also raises questions about the impact on the LGBTQ+ community. What do you believe would have been an acceptable response from Target to the hostile conduct and threats? Share your views.