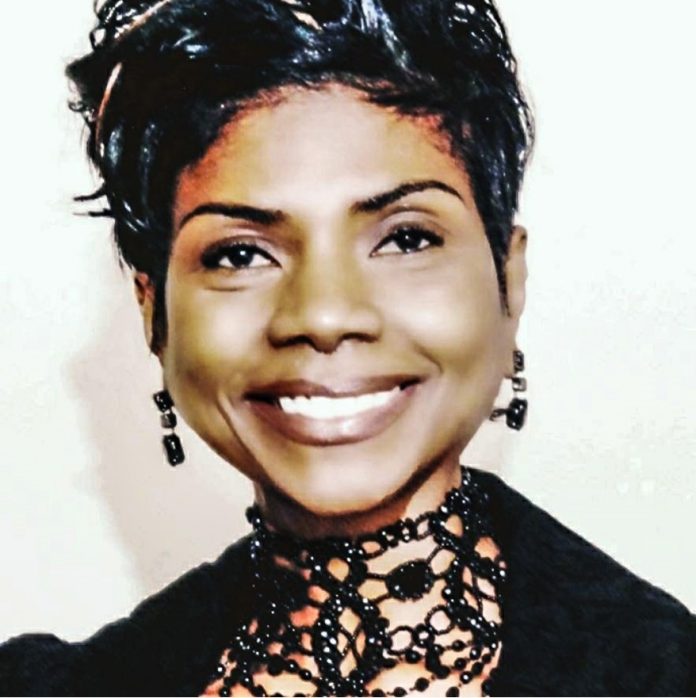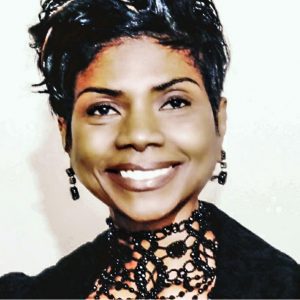 Just being introduced to Dianne C Lemon, her title is already inspiring. Life Architect, Style Curator, and Minister, business and inspiration are no strangers to Dianne. As the President of ENVOI Boutique and co-owner of ReFined Culture LLC, Dianne has a strong presence in the Pittsburgh fashion community. This week we're getting to know a bit more about this thriving entrepreneur.
What inspired you to start your business?
Starting a business is in your heart, I have had a few of them and am now unemployable.  There is a stirring inside of you that is relentless.  I have always loved clothing, style, beauty, accessories everything.  Making women beautiful, being a part of their metamorphosis is humbling.  Having the authority to do things in the best way you see fit and the most effective way for you and your business.  You are your business, it's a mirror reflection of your vision. Stepping out sometimes against OPO "other-peoples-opinions" discouragement and criticism takes power and your business is empowerment at its best. It's the best thing to do to be true to you.
When did you start your first business?
I started my first business in the early 2000s. It was a partnership, it was a high-end consignment store that had beautiful things and catered to our clients with exceptional service and grace.  Some clients would come in and throw their coats down and say, "dress me" and my son of 16 years old – who I still work with now in our small fashion firm, could guess their size to start and them create a look that made each woman stand taller.  We did things that other businesses in that area didn't, change our window every week, serve our patrons, style them and make sure every experience was memorable. I was the face of the store and my partner was the financial partner.  No contract, this business was done on a handshake "big-mistake." One day after my routine to look great I went to store, and it was padlocked by her and everything was gone… It was a heart-wrenching experience that took its toll on my trust and reasoning.  It took along time to start again. I just had a divorce!
Where do you see yourself in 10 years?
In 10 years, I'll be a very mature women, and I must really think about our plan, process and profit.  I would like ENVOI LifeStyle to be an influential brand.  I have planned that we would own our own storefront that has a space for emerging designers to bring their sketches to life. Artisans to create their jewelry and craftsman to build the leather goods.  ENVOI will be a name that is dependable, is a place where you can walk in your authentic style by shopping, or consulting with us. There is a financial goal that is attainable with hard work and commitment. Time to travel.
b) We are currently working on a popup showroom opportunity to test the storefront vision of our brand, we were an all online entity.  Spring 2019 is our target to open. Being able to collaborate and receive opportunity to set a store front in the middle of a neighborhood who is changing by regentrification and retail is bittersweet. I believe it is for our best. We have some collaborations and a winter Fashion event February 2020.
Do you have any tips for women in business?
Women in business; hear this! If you have a tugging of your soul and you know that you want to start your business, be like Nike – Just Do it!  Your product, service or brand is calling you, answer the call. Find someone who is your cheerleader and has no hidden agenda. Get a truth-teller in your life one that loves you and is brave enough to tell you the truth.  A mentor, better yet a sponsor that has already succeeded and is ready to open doors, educate and share your story. Do your due diligence and make smart decisions as you create smart goals.  Fill a need, Get a Contract on everything. Become an expert! Take your time and move succinctly.  Get assistance. Set up right, follow the legalities that make for good standing.  Make time for yourself and family. And lastly, there are no failures just lessons.
On juggling your own businesses, how do you find balance in life?
At first its hard, because you are driven, excited, and focused. Making it work awakes you in the morning and proving your naysayers wrong will be a pleasure. Find time, not find make it law that you spend time with people you love. Create a schedule for your week and stick to it as much as possible. Take advantage of resources and supports for women entrepreneurs, dance your stress away.  I did while I cleaned my house to Diana Ross and the Supremes.  Searching my businesses find that focus on one thing at a time. Find a spiritual activity that keeps you centered, mine is God. Prepare for things which are critical to your vision and yourself.  Take care of yourself.
How do you hope to empower women in business or with an imprint you'd like to leave?
I believe that one the best ways is being authentic in all things. In our culture, we have the responsibility to carve a path for those coming.  It's an unspoken truth that is anchored in our heart and soul.  Sharing wisdom and knowledge from my experiences that can prevent a lesson and create an opportunity. Women entrepreneurs are important to society.  Take your place. I want women to know that there is NO-Thing that they cannot due, we can hold a baby on our hip, talk on the phone, get the kids in order without flinching. Women hold life in them, why is that important, that is ultimate empowerment.
Empowering women is my calling and I have been doing it for over 30 years by serving, managing beautifying and dressing them through confessions, stories, tears and laughter more that styling them and their sanctuary is their exhale and peace that they leave with is my air. Women hold your truth high and walk in your purpose with authority, creativity, innovation and strategic steps. That is your Power!!!