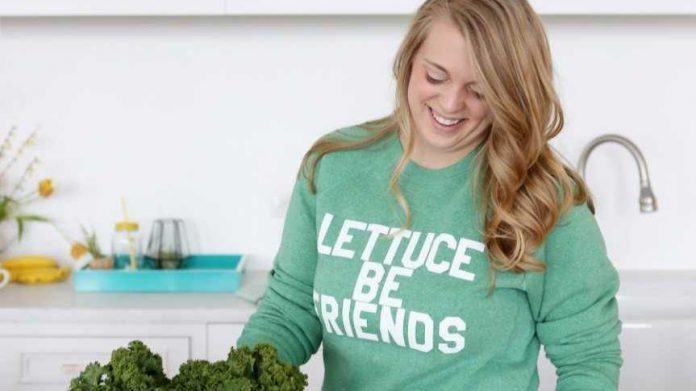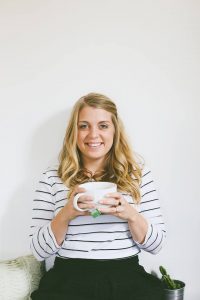 Best known as the Food Mood Girl, Lindsey Smith is one of the most aspiring entrepreneurs and authors in the Pittsburgh area. Among her many books, Eat Your Feelings, Food Guilt No More, and Hear Me Roar are a few of her most popular. Determined to show women how to love themselves from the inside out, Lindsey's become the go-to girl for all things health and wellness.
Doubling as a health guru and speaker, she's been keeping busy with her latest project The Wild Rose Collective which is hosting numerous events to benefit inner growth in women. Her most recent event, the Rising Women Conference of 2019, was a tremendous success. We took five with Smith to interview her on her incredible impact on self-esteem in women.
What inspired you to start sharing your journey and writing your book?
For me, it was two-fold. First and foremost, I wanted my story to reach the hands of people that needed to hear it and hopefully help someone along the way. From a business standpoint, I looked at sharing my story as a stepping stone for other opportunities.
What I didn't expect is that writing a book opened up a passion for book publishing and a creativity that I'd never experienced before.
Any big projects coming in the future?
Always! Here are just some Cliffs Notes:
The Wild Rose Collective: My new company is hosting several events. We hosted the Rising Women conference in March. (See the video trailer here!) We are also launching several series for women, including We Belong (in the kitchen, skatepark, woodshop, and more!) and Back to School (Public Speaking, Adult Sex-Ed, and Civics classes). We are also hosting the Wellness Disruptors conference in October. You can sign up to be informed here!
Tiny Book Workshop with Alexandra Franzen: I attended one of Alex's writing workshops almost 5 years ago, and we continued to champion each other as the years went on. She came to my Eat Your Feelings book tour in Portland, and over some pizza I said, "Let's teach a workshop together." So, we taught a Tiny Book workshop in Pittsburgh last month and are headed to NYC to teach another workshop on April 27. (If you want deets, check it out here!)
Pitch, Publish, Promote Conference: This is a one-day conference that helps aspiring authors learn from industry professionals and pitch their book idea to agents and publishers. (Our next conference is November 3, 2019 and you can check it out here!)
One Idea Press: I am a co-founder of an independent press that extends beyond the pages of a book and into real-life experiences. You can send us your book proposals here!
What do you most love about what you do?
I think in everything I do, I have this ability to see the hidden powers in someone and I like bringing them to the surface. Whether it's through writing a book and meeting readers or working with women through workshops or individual projects, I just love seeing people discover their potential.
Where do you see yourself in 10 years?
I am a multi-passionate person, so I am always changing and evolving. I'm looking to disrupt the publishing industry and continue to break some rules in the work that I do.
I also hope to adopt another dog, because dogs are the best.
Do you have any tips for women in business?
I think it's easy to get caught up in what everyone thinks you should be doing or focusing on. Everyone will give you a different opinion or school of thought. At the end of the day, I think listening to yourself and what you want is the biggest way to go after your dreams and succeed. Plus, you'll be a lot happier.
How do you find balance in life?
It's ever-evolving. I think I am real with myself about knowing when certain times are going to be more off balance than others. For example, when I was planning the Rising Women conference, I knew that the week or two leading up to it would be non-stop. So, to ensure I got my balance back, I scheduled nothing the next week except fun or low-key things. I try to be realistic with what balance means to me.
How do you hope to empower women?
I love seeing the hidden powers within each woman and encouraging them to go after their dreams. I hope to give other women permission that they, too, can shine.
What do you think your ultimate purpose in life is?
This one is tough for me because I believe I'm always changing and evolving. My purpose right now is to help women see their hidden potential and bring it to light.
Any advice on building confidence and self-love?
Go to therapy. Seriously, you gotta first work on your internal deep shit before you can truly love yourself and find that inner confidence.