LaTarsha Holden is a native of Atlanta, GA. She was a walking statistic: high-school drop-out, four kids by the age of twenty-two, welfare recipient, low self-esteem, mentally, verbally and physically abused. The predictable outcome was a life of poverty, dependency on welfare, uneducated and underemployed with little chance of success.
Amazingly at thirty-five while homeless with six children she decided to fight for her dreams and children and enrolled in college. LaTarsha is a loving and devoted mother of six children. She is now an emerging leader in the city of Atlanta. She has an A.A. degree in Biblical Education, a B.A degree in Leadership and Administration, a MBA degree and obtained her Doctorate degree in Leadership Studies. She was also included in the 2014 edition of Who's Who among Students in American Universities and Colleges. She has over five years' experience as a small business owner of a residential contracting company.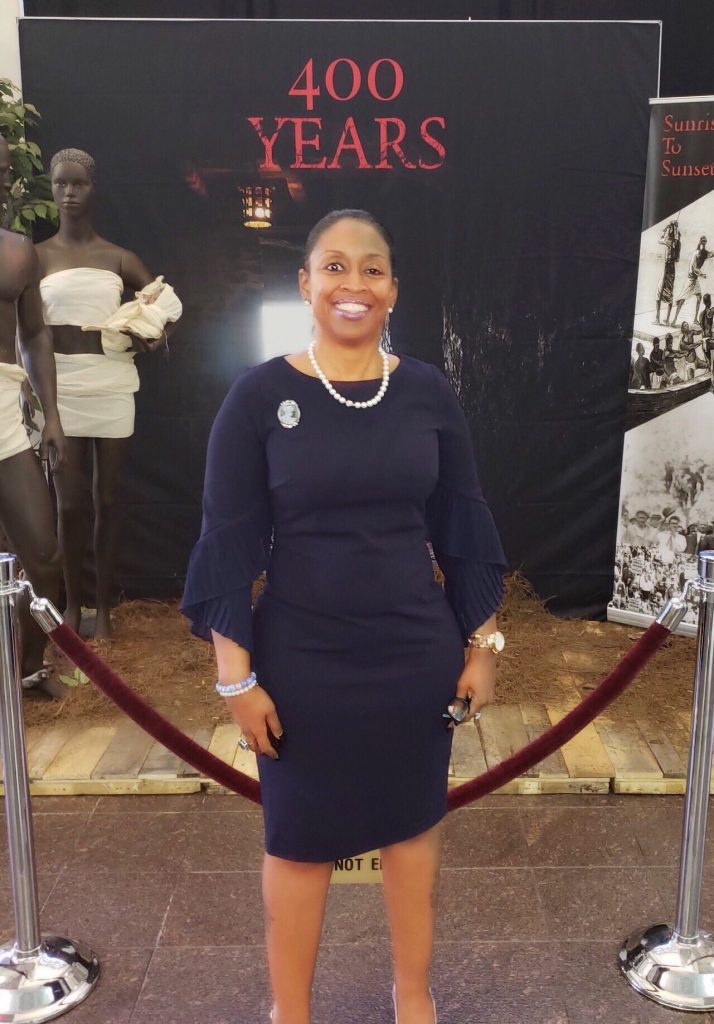 She's been featured in Clayton County local newspaper and graced the front page of a local newspaper in Lubbock Texas. In Addition: she became a featured story on AOL Black Voices. She has appeared on The Debra Gatlin Show, The Ordinary People Show who are doing extraordinary things, and Joe the Gravedigger Show about helping others in the community who were facing difficult challenges. She's been featured in several magazines and interviewed on countless radio broadcasts around the world.
She was presented with the award of "Women Who Inspire" at an annual women conference hosted by WEOP and was nominated for the "Humanitarian Essential Piece Award" from Ga. Alliance to End Homelessness. She was an Honoree for the "Unsung Hero" award at the APEX Pyramid awards ceremony. She received the "I Am a Warrior" award at the Stage Play "Lord Fight This Battle. She recently received a Proclamation from Atlanta City Council honoring her as an upcoming leader and advocate in Atlanta. She was the Host of Global Talk Radio where she advocated on issues that affects people around the world. She recently launched her new business Three Elements Inc.
Read her inspiring interview with I'm Loving Me:
What do you see when you look in the mirror?
When I look in the mirror I see a woman of strength, compassion, and full of love for humanity. I see a modern day Harriet Tubman, who has a moral duty to help free others from their mental and emotional bondage. A woman who believes that all mankind should be treated with dignity and respect.
What do you do for a living?
I started my business Three Elements Inc last year as a Motivational Speaker, Empowerment Coach and Consultant.
How do you think self-love plays a role in success?
Self- Love plays a very instrumental role in success. It was one of the keys that I used to change the trajectory of my life. I had to learn how to love myself unconditionally. Coming from a poverty mindset, homelessness and hopelessness loving myself at first wasn't an easy task.
How do you think we, as women, can work together to lift each other?
I believe in women empowerment and collaborating with one another. I believe we are stronger together. It's about celebrating one another, because we're all in this fight together. It's a beautiful thing to see women working together to better their communities and to be the change agents around the world.
Have you had any adversities that you've had to overcome in order to achieve success?
Yes, I have overcome adversity and shattered my own glass ceilings that hindered me from reaching higher ground. Within ten years I went from being homeless with six children in the streets of Atlanta to a Political candidate in the "2017" election, from a GED to a Doctorate degree in Leadership Studies and became a 12x published author. It was the hardest time of my life working my way up from rock bottom.
What has been your greatest accomplishment to date?
My greatest accomplishment is raising my six children and teaching them about Leadership and "Service to Others." To equip my children to become servant leaders will always be my biggest accomplishment.
What inspires you to keep growing?
My Inspiration to keep going is my purpose to spread hope and inspiration to the weary souls around the world. I love to walk with others during their darkest moments and to help them Re-Build their lives. I am a change agent who has an assignment to aid others in fulfilling their destiny.