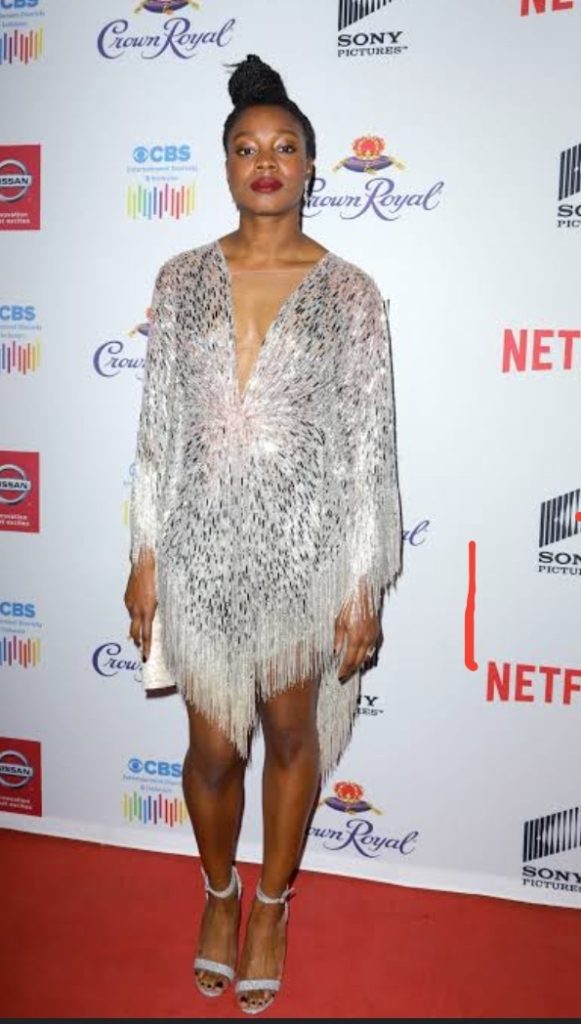 Nia DaCosta has made history once again! Currently, the accomplished filmmaker is directing the upcoming Marvel superhero flick, Captain Marvel 2. This is another first for her as a Black female director in the Marvel Cinematic Universe, with the previous three being non-Black directors. 
Recall, in 2021, she was named the first Black woman to make a movie that ranked number one at the domestic box office with Candyman.
DaCosta's achievement is a significant milestone for Black women in Hollywood, who have historically been underrepresented and marginalized in the film industry. Despite facing numerous obstacles, DaCosta has proven that talent and hard work can overcome any challenge. Her ascent to success is a testament to her perseverance and dedication to her craft.
DaCosta's rise to prominence began with her debut feature film, Little Woods, which premiered at the 2018 Tribeca Film Festival. The film, which starred Tessa Thompson and Lily James, earned critical acclaim for its powerful storytelling and nuanced performances. DaCosta's next project, Candyman, was a critically acclaimed horror film exploring racial, class, and gentrification themes.
DaCosta's success is evident. In 2020, she was one of Variety's "10 Directors to Watch." Industry leaders have praised her for her talent and vision.
With her latest project, DaCosta is taking her place among the most successful and influential directors in Hollywood.
DaCosta's achievement is also a significant step forward for diversity and representation in the film industry. Historically, Black women have faced systemic barriers to entry into behind-the-scenes roles in Hollywood. From statistics, only a handful of women of color are directing major studio films. DaCosta's success is a reminder that all voices are heard and represented in the industry.
The announcement of DaCosta's new project has also sparked excitement among Marvel fans. They are eager to see what she will bring to the cinematic universe. Her unique perspective and storytelling style will make Captain Marvel 2 one of the most highly anticipated films of the year for Marvel fans.
In conclusion, Nia DaCosta's achievement as the first Black woman to direct a film in the Marvel Cinematic Universe is a significant milestone for Black women in Hollywood.
We can only hope her achievement will inspire other Black women to pursue their dreams. We also hope it breaks down barriers in the film industry further.
Congratulations, Nia DaCosta, on this well-deserved achievement.