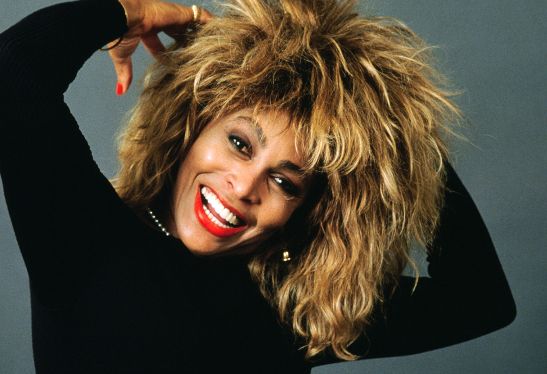 In the vast world of music, few names shine as brightly as Tina Turner. Her remarkable life journey is a testament to the strength of the human spirit and the power of resilience. Despite facing unimaginable challenges, Tina Turner emerged as an icon who defied the odds and achieved immense success. And she did this on her own terms, regardless. Her story inspires women everywhere, teaching us that we can find and become our authentic selves, no matter the obstacles life throws us.
From Adversity to Stardom: Tina Turner's early life was far from glamorous, growing up in poverty as a sharecropper's daughter. But even then, she possessed a remarkable talent and passion for singing. Her journey began in the vibrant R&B scene of St. Louis. There, she caught the eye of rock 'n' roll pioneer Ike Turner. As "Little Ann," she became the shining star of the Kings of Rhythm. They went ahead to then form the Ike and Tina Turner Revue.
Triumph and Tragedy: The Ike and Tina Turner Revue achieved fame with hits like "A Fool in Love" and "Proud Mary." But behind the scenes, Tina endured a tumultuous marriage marked by domestic abuse. After years of suffering, however, she found the strength to leave, starting from scratch with virtually nothing to her name.
 Embracing Her Authenticity: Tina Turner's solo career started slowly, but she refused to be deterred. Embracing her authentic self, she tapped into her inner power. She recorded the album "Private Dancer" in 1984, a monumental success revitalizing her career. In addition, with hits like "What's Love Got to Do with It," Tina cemented her status as the "Queen of Rock 'n' Roll."
Resilience and Reinvention: Tina Turner faced numerous trials throughout her life but always found the strength to rise above them. Her indomitable spirit, resilience, and unwavering dedication to her craft set her apart as a true role model for women everywhere. She showed us that regardless of age and circumstances, reinventing ourselves and discovering new passions is always possible.
Spirituality and Beyond: Tina Turner's journey also delved into spirituality, finding peace and strength through Buddhist practices. She collaborated with spiritual musicians and released albums like "Beyond: Buddhist and Christian Prayers." This move exemplifies her quest for inner growth and connection with others.
Legacy and Inspiration: Tina Turner's legacy extends far beyond her music. Her courage to speak out about her abusive past empowered countless women to break free from toxic relationships and seek a better life. She shared her story through her autobiographies and biographical films. Her story has inspired generations to embrace their authenticity and forge paths.
Tina Turner's life and times have left an indelible mark on the world of music and beyond. Her unwavering determination, triumph over adversity, and commitment to authenticity are powerful lessons that can guide us all. In the face of challenges, we can find inspiration in Tina Turner's story and strive to be our most authentic selves. Let us remember her as the living embodiment of resilience and the power of the human spirit. May her legacy continue to inspire women worldwide to rise above all odds and create a life filled with passion, purpose, and authenticity.