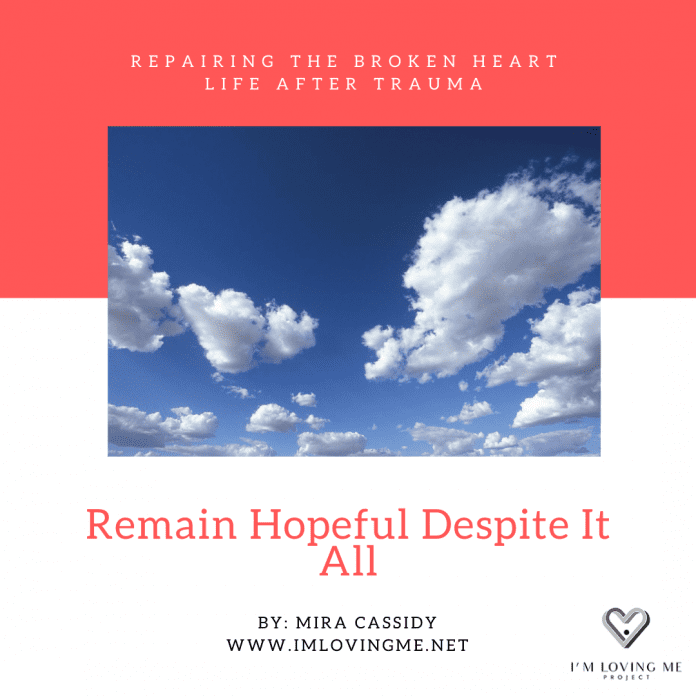 " 'Cause I'm hopeful, yes I am, hopeful for today
Take this music and use it
Let it take you away
And be hopeful, hopeful, and He'll make a way
I know it ain't easy but that's okay
Cause we hopeful!"
-"Hopeful" written by Thomas Callaway, Carl Mitchell, Frederick Taylor, and C. Morton
Artist of "Hopeful": Faith Evans and Twista
Music does something for the soul. It has a way of healing, righting wrongs, and making things that don't make sense, make sense. In times like today, music has taken on greater importance. It has the ability to alleviate stress. What are some of your favorite songs that you listen to when you're feeling down?
Many from different backgrounds find relief by listening to the melody and lyrics of "Eye is on the Sparrow." Tanya Blount and Lauryn Hill joined voices in Sister Act 2 when they performed this classic song. It gave the world an introduction to the vocal ability of what years later graced Fugees and The Miseducation album. However, a plethora of singers have used the words from this song to uplift. An individual doesn't have to be spiritually inclined or belong to a particular faith to appreciate the positive presence that this song renders. It gives hope.
COVID -19, unemployment, social unrest, and more have broken down even three-fold cords of commitment, perhaps causing infidelity to occur or the truth about past infidelity to be told. As a result, some individuals may find solace through the words of Boyz II Men, "Doin Just Fine." For a lot of men and women, though times are tough, and it may seem hard to believe, but they are doing just fine!
On the other hand, one element that today's conditions have brought about is a stronger bond between friends. Friendship is so important. Knowing that you have a friend that has your back through the thick, thin, and in-between is one of the beauties of life. A few months ago, Deborah Cox and Tamia gave the world and magnificent gift and ray of hope when they came together and sang Count on Me, originally sung by CeCe Winans and Whitney Houston. This YouTube video brought in 621,000 views to date. It's undeniable that we all need someone we can count on through thick and thin. Therefore, may your favorite song bring you a sense of peace, joy, and relief at his time.
Mira Cassidy
Writer, Travel Agent, and Motivational Speaker
Speaking Topics include: Breaking Free from Interpersonal Abuse, Overcoming Adverse Childhood Experience, and Live, Learn, Travel 
Email miracassidy@gmail.com and visit miracassidy.com