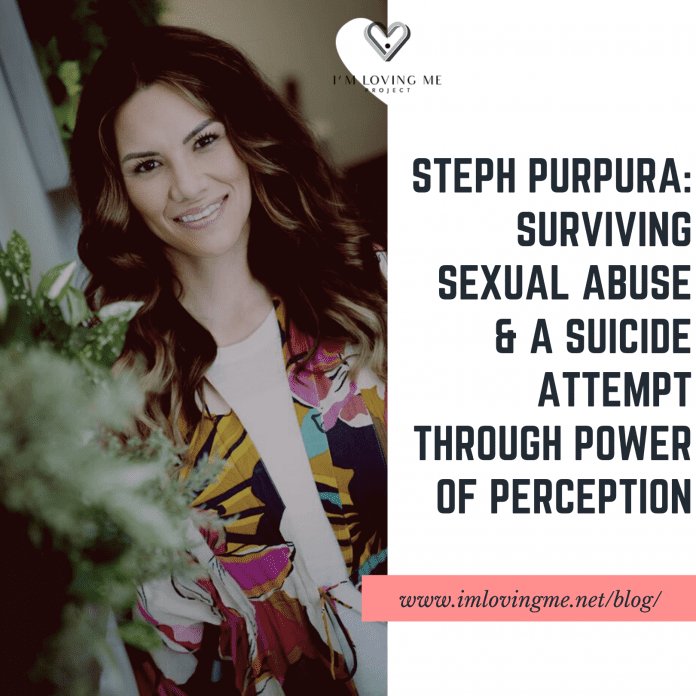 This week's Self-Love Conversation is about an exceptionally inspirational woman. She has a powerful story for women across the nation and how you can pull yourself from the deep depths of depression, abuse and despair and ultimately turn your life under.
Steph was a sexual abuse survivor plagued with guilt, low-self-esteem, an eating disorder, cutting, and ultimately tried to commit suicide. She eventually turned her life around and ultimately changed her life for the better.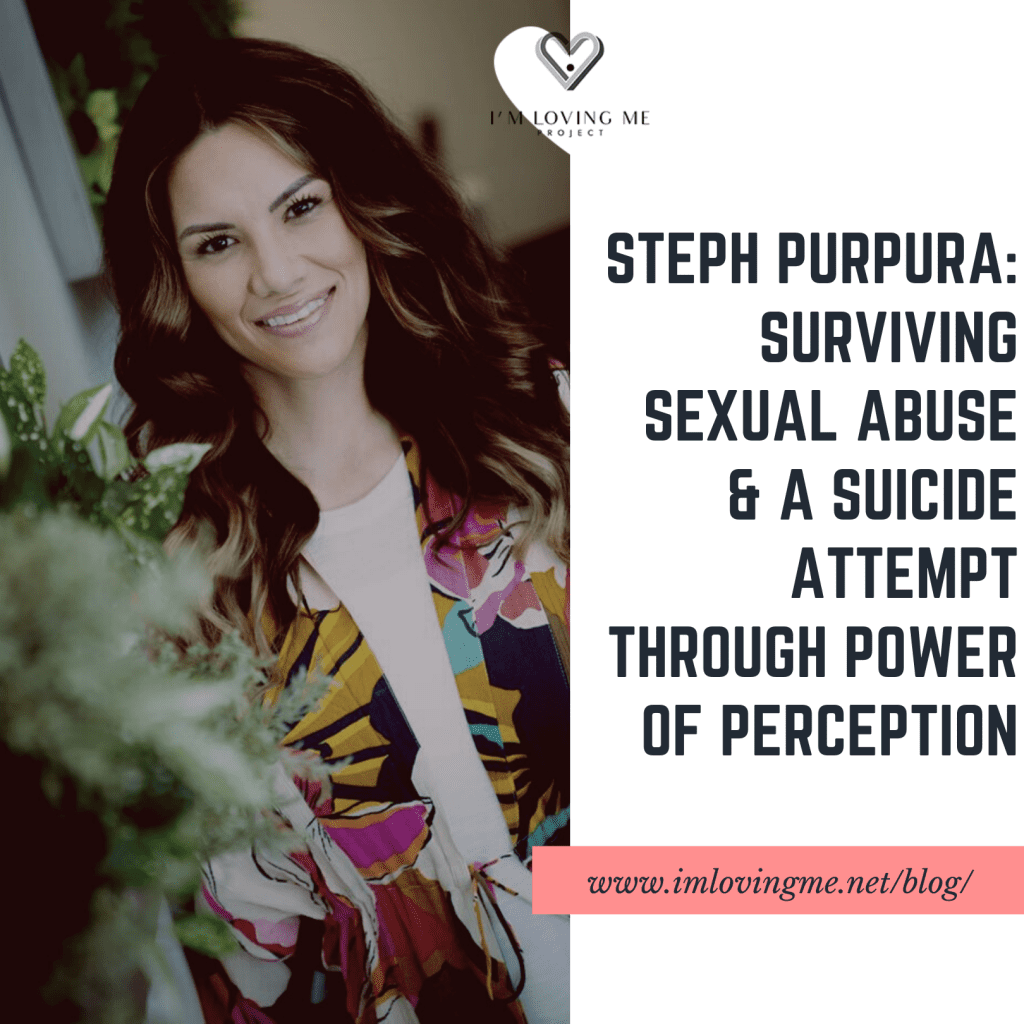 Steph Purpura is now a wife, mother, entrepreneur, author, public speaker, and women's advocate. After surviving sexual abuse and her suicide attempt, Steph began picking up the pieces of her life to discover how she ended up so broken and alone. Through a combination of meditation, journaling, and affirmations she realized her own worth. Soon after, she met James, the love of her life. Uniting through their shared goal of becoming the best versions of themselves, they began this new journey together.
With little to no resources, they dove headfirst into creating the lives they desire. Through painstaking trial and error, they developed their own philosophy that hinged on the study of perception and emotions. Utilizing their philosophy they transformed their lives and created more success than they ever dreamed possible.
What changed? The couple ushered in the first ever personal evolution company, Powerful U, with a book and documentary, Perception: Seeing is Not Believing and the beginning of a movement started, inspiring individuals to take ownership of their lives with the basic philosophy being that perception is "The cause" behind every thought, feeling, decision, and action and it's that perception that will determine the course of someone's life.
With the successful book and documentary, Powerful U is bringing the movement to the backyard of the public nationwide with the launch of Powerful U seminars, free online virtual support groups and for a limited time, individuals can view the powerful documentary, Perception: Seeing is Not Believing on their website.
What do you see when you look in the mirror? 

That is a very different answer today than it would have been when I was a kid. When I was eight years old, I was sexually abused and threatened never to tell. I looked in the mirror at my body and remember thinking how dirty and gross I felt. I felt shame about what happened and blamed myself for it. This was a defining moment for me. It was the moment I adopted the belief that I didn't have a voice and I would never have one. Today, when I look in the mirror, I see a warrior. I see a strong woman that learned and grew from the broken little girl that I believed that I was. 

What do you do for a living? 

I am the Co-Founder of Powerful U and Powerful Women. My husband and I have a film and book out called, Perception: Seeing is not believing. 

How do you think self-love plays a role in success? 

I think in life you are either choosing love or fear. If you don't love yourself, how are you going to create anything good? I think the more self love you choose, the better your life is in all areas.

How do you think we, as women, can work together to lift each other? 

By ending judgment of each other and realizing we are all doing the best we can with what we have. If you judge yourself, you judge others, so a starting point is to stop judging ourselves.

Have you had any adversities that you've had to overcome in order to achieve success? 

A few years before I met my husband I had a brutal suicide attempt, when we got together we both had a lot of emotional trauma we had to overcome on our journey to success.

What has been your greatest accomplishment to date? 

Definitely being a mom and watching my kids grow into the incredible humans they are. 

What inspires you to keep growing? 

Seeing how far I have come from the abused little girl to a thriving successful woman. I never want to stop growing or learning, I always want to evolve into the greatest version of myself.