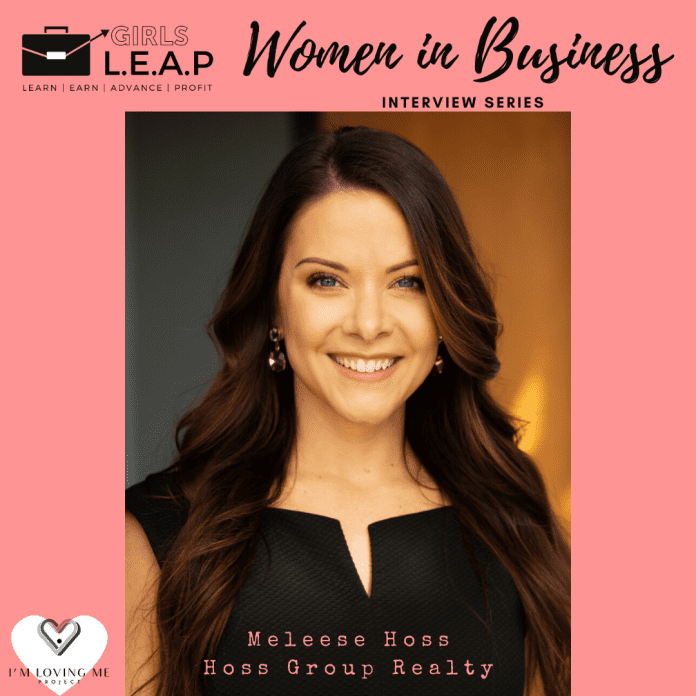 "There is nothing I love more than winning for my clients and helping them achieve their goals. It's not just about buying or selling a home. This is a life, a family, and a big change for many to go through. I don't take that lightly. Someone is trusting me with possibly their biggest purchase, or a big change in their lives, and that trust I work hard to not only protect but to earn and keep." – Melesse Hoss
You haven't met a competitive spirit until you have met Meleese Hoss. If there is a competition to be won or a challenge to be met, Meleese can lead the charge and will do everything needed to win. She is sharp, tactical, and always responsive!
Meleese is a Dallas native, born in Dallas, raised in Plano, and attended Southern Methodist University. Prior to getting her real estate license in 2011, Meleese worked in luxury new home sales for 6 years. She loves working with people and strives to make her client's experience joyful and stress-free.
Customer service is her and her team's number one focus, and they pride themselves on knowing the market to give their clients the upper hand with today's competitive environment. She and the Hoss group take the time to educate their clients and make sure they fully understand the pros and cons of selling/buying, and opportunities in front of them. They specialize in all areas of the market including luxury, new construction, and pre-existing.
Meleese loves spending time with her husband Drew and their dogs, Sadie and Tilly. Favorite pastimes include being involved with local community events, travel, music, movies, the Dallas Stars, and anything that involves sun and water.
I'm Loving Me Project proudly features Melesse Hoss, a businesswoman who understands how to handle the challenges of entrepreneurship and calculate effective strategies within the real estate market despite economic change. Let's learn more about Melesse!
Loving Me: Tell us about your business.
Meleese: "I own and run a real estate business. Currently, it is myself, two other producing agents, a director of marketing, and a transaction manager. I personally have been in real estate for 15 years and have sold or helped families find over 1000 homes. I love what I do! There is nothing more rewarding than winning for your clients or helping that family find their dream home."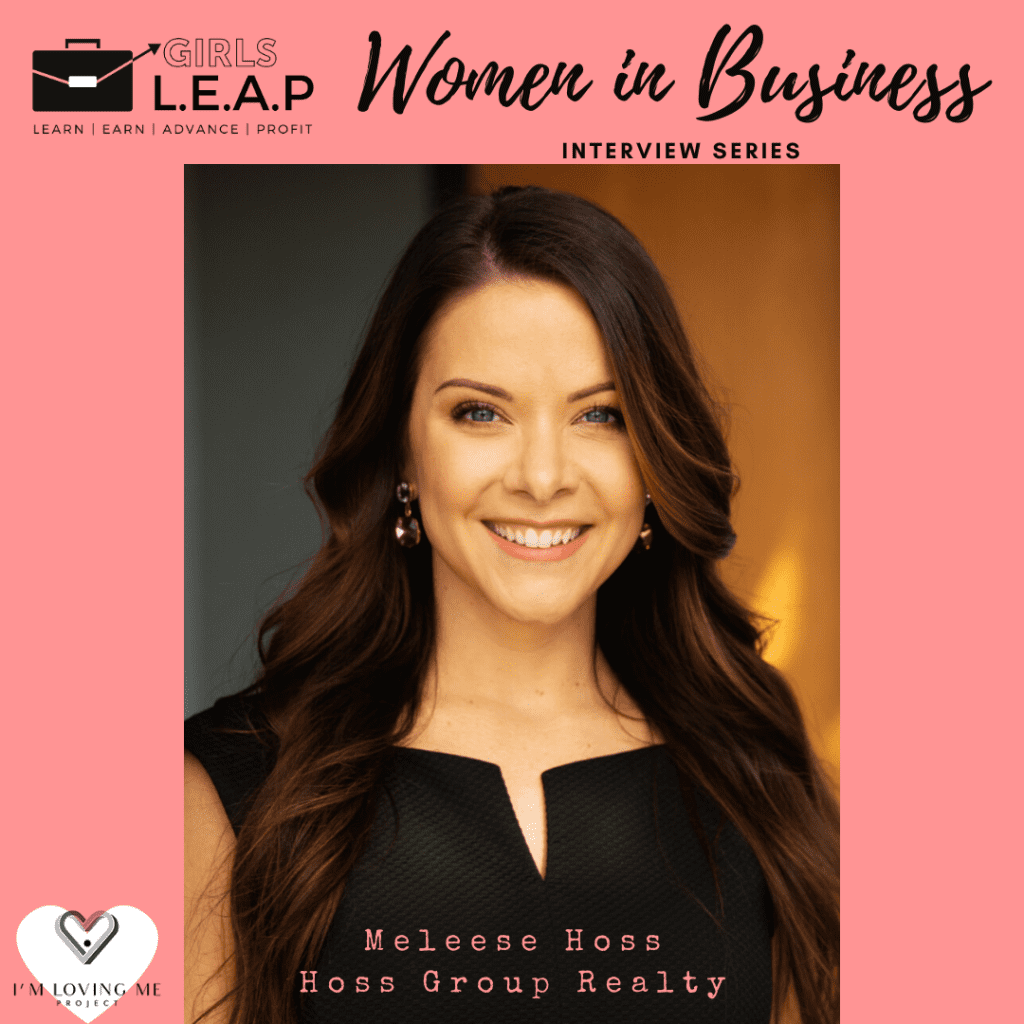 LM: Why did you decide to take the LEAP to become an entrepreneur?
M: "I have always been the independent type, and love having the ability to create my own schedule. I look at being an entrepreneur as the vehicle that allows me to live a life by design, how I want it, and with the perfect balance of business and life."
LM: What's the best part about being your own boss? The worst?
M: "The best part is seeing my team thrive, succeed, and win. There is nothing more rewarding than seeing your leadership produce amazing positive changes in your people. It's also quite nice to dictate my own schedule. The worst? Honestly, there is nothing I would say is the "worst". Sometimes it means working more hours than I normally would have, but even that I appreciate and am grateful for."
LM: What have been some of your challenges and successes in business?
M: "Our biggest challenge has been Covid. Even though I have been in real estate for 15 years, I just started my own company/team in January of 2020, so needless to say we have had some hurdles. We did what we had to do though and changed our business practices to pivot and accommodate this new reality which has led us to great success, all things considered."
LM: What do you love about working in your city?
M: "I love Dallas. I am a Dallas girl through and through, born and raised. What's great about this career is we are all over the DFW Metroplex, so I get to visit areas I am both familiar with and venture into new territory regularly."
LM: What are the 3 skills every entrepreneur should have?
M: "Grit, focus, authenticity."
*Learn more about Melesse Hoss and her team at hossgroup.com!