Up and coming rapper, entertainment and star of BET's show Hustle in Brooklyn, Azia, knows that the key to hustle is inner strength and self-love. As an entrepreneur, college educated, recording artist, designer, and philanthropist, Azia has grown a powerful name for herself. Her new cosmetics line Brownies Couture, designed for women of color, launches August 23rd. This Caribbean marvel is more than meets the eye. Azia proudly raises her Haitian and Trini flags in excellence for not only her culture, but for women dominating the field.
If that's not impressive enough, Azia also tours and visits middle schools, high schools, and colleges across the globe in partnership with socially-conscious organizations to fight against bullying, gun violence, incite social responsibility, and provide valuable tools and resources to aid in personal advancement. The tour features guest speakers, musical, dance, double dutch, a basketball pickup/slam dunk portion, and various artistic celebrity performances.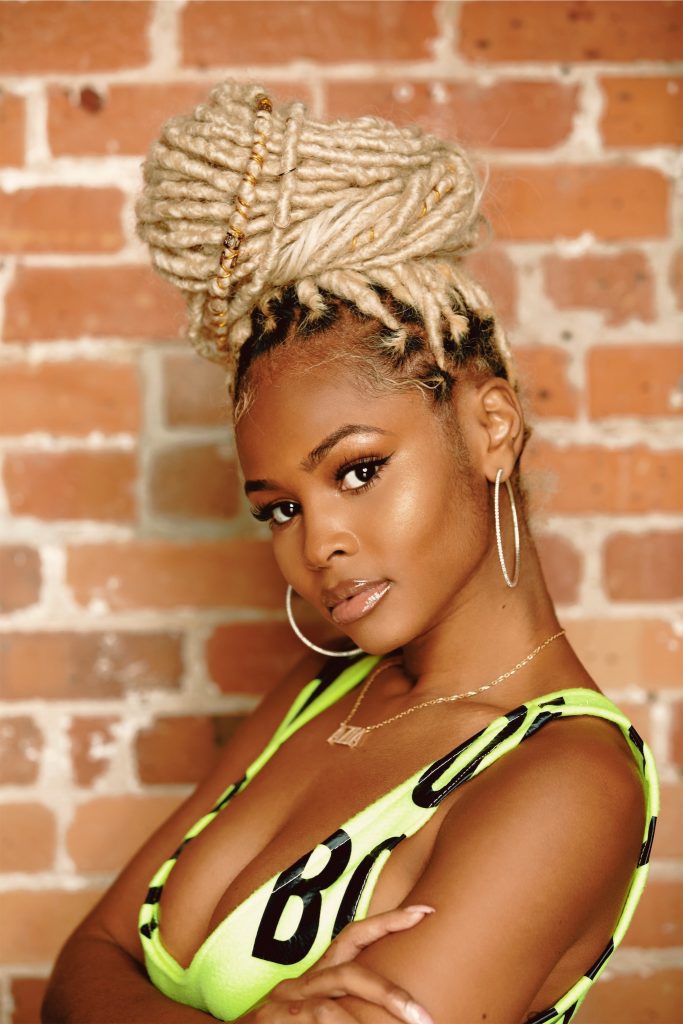 Read our exclusive interview with Azia and be sure to watch BET's Hustle in Brooklyn!
What do you see when you look in the mirror?
When I look in the mirror, I see a God. I see the original holy trinity; I see a beautiful woman who is strong, black, beautiful, educated, and creative. I see myself. I see Azia. 
What do you do for a living?
For a living I am an entertainer. I am a recording artist, actress, model, philanthropist, entrepreneur, and mini mogul in the making. 
How do you think self-love plays a role in success?
Self love is the main ingredient in success. If you think you can then, then you can. Half the battle is achieved in your mind. Being mentally healthy, while loving yourself will always give you the necessary tools to achieve success.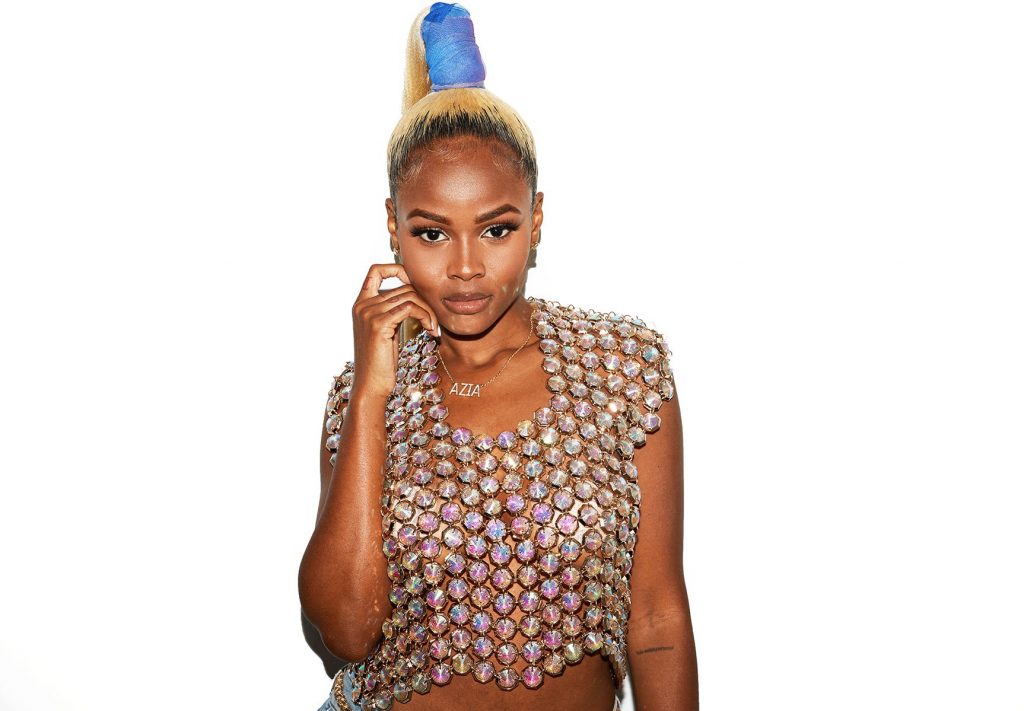 How do you think we, as women, can work together to lift each other?
As women all we have to do is be happy and encourage and celebrate each other. If we can do that then the rest is simple and the world is ours!
Have you had any adversities that you've had to overcome in order to achieve success?
Absolutely! I've been bullied, set up, lied to and just down right judged for simply being myself. I over came that with prayer and tough skin & I'm still over coming things daily and here I am. Still standing. 
What has been your greatest accomplishment to date?
I still have so much more to to do and although some may be able to look at my life from the outside and name several of my accomplishments, I feel I have yet to scrape the surface on the levels in which I aspire to reach. However, if had to name one to date, my most notable accomplishment is being on BET's Hustle in Brooklyn. Go on demand and check me out!
What inspires you to keep growing?
Every time I take a step and get closer to my wildest dreams I'm constantly thinking about how to take the next step. That's what keeps me going, always wanting more, always wanting to be better; wanting to help children, touch hearts, and provide for my family. That's the goal.
Links
Instagram @Azia.iam https://www.instagram.com/azia.iam/
Cosmetics Line @BrowniesCouturebyAzia https://www.instagram.com/browniescouturebyazia/
Hustle in Brooklyn https://www.bet.com/shows/hustle-in-brooklyn/cast-info.html
Youtube https://www.youtube.com/channel/UCe1ibbVnO73EoYv6gX9rDpg