A millennial born and raised in Memphis, Tennessee, Gavriela Powers grew up as a minority in a poverty-ridden neighborhood with parents who were caught in the throes of domestic violence and substance abuse. Gavriela was an only child for the first 10 years of her childhood until her parents conceived her two brothers back-to-back. This was a challenge for her because, by that time, the concept and even the word "family" made her skin crawl. "I couldn't believe they would bring more children into the chaos that was our life", she states.
Gavriela is now a stay-at-home mom to her special needs son, who is 11, her 18-month-old daughter, and she is expecting her second daughter this June. She currently resides in Jacksonville, Florida, which, she says is testimony all in itself.
What is Not A Doormat?
Gavriela started "Not A Doormat" after she began following some illustrated Instagram accounts that advocated for mental health awareness. She soon realized that there were no illustrated Domestic Violence Awareness accounts on Instagram at the time, and saw how big of an impact the other Mental Health accounts were making. Gavriela says, "I decided it was time to add my two cents to the world on the matter in a way that would be pleasing to the eye, while at the same time drawing attention to some heavy and much-needed matters of stigma about surviving abuse. Because I survived 25 years of domestic violence (essentially being born and raised in it) and also had become a certified substance abuse counselor as well as a faith-based counselor, I felt I had enough authority and experience in the matter to make a difference in the lives of those still trapped in and suffering from the effects of Domestic Violence."
Gavriela answered some questions about her healing journey, her advocacy, and being a mom…
You're a faith-based counselor. How does this help you deal with your own traumas and pain?
"Honestly, my faith makes up the biggest part of my identity, and it always has. I don't know how it happened, especially after being raised in a Christian church and watching all the hypocrisy going on with my abuser beating us over the head with a Bible every day and using God as a weapon against us rather than an element of truth and healing. In my healing journey, however, I met the face of God in a way that I can never deny – His mercy, love, grace, goodness, and gentleness towards me in a time of extreme darkness and despair literally changed the way I viewed not only myself but the world around me. Had I not been gifted with this faith at such a young age, I can honestly say I don't believe I would be here today to talk about all the things I survived. Believing that God loves me and had a better purpose for my life other than the pain and constant suffering is what kept me going against all odds. It also helped me delve into how we are a spiritual being having a physical experience, and how our traumas and pain can serve a greater purpose after being healed."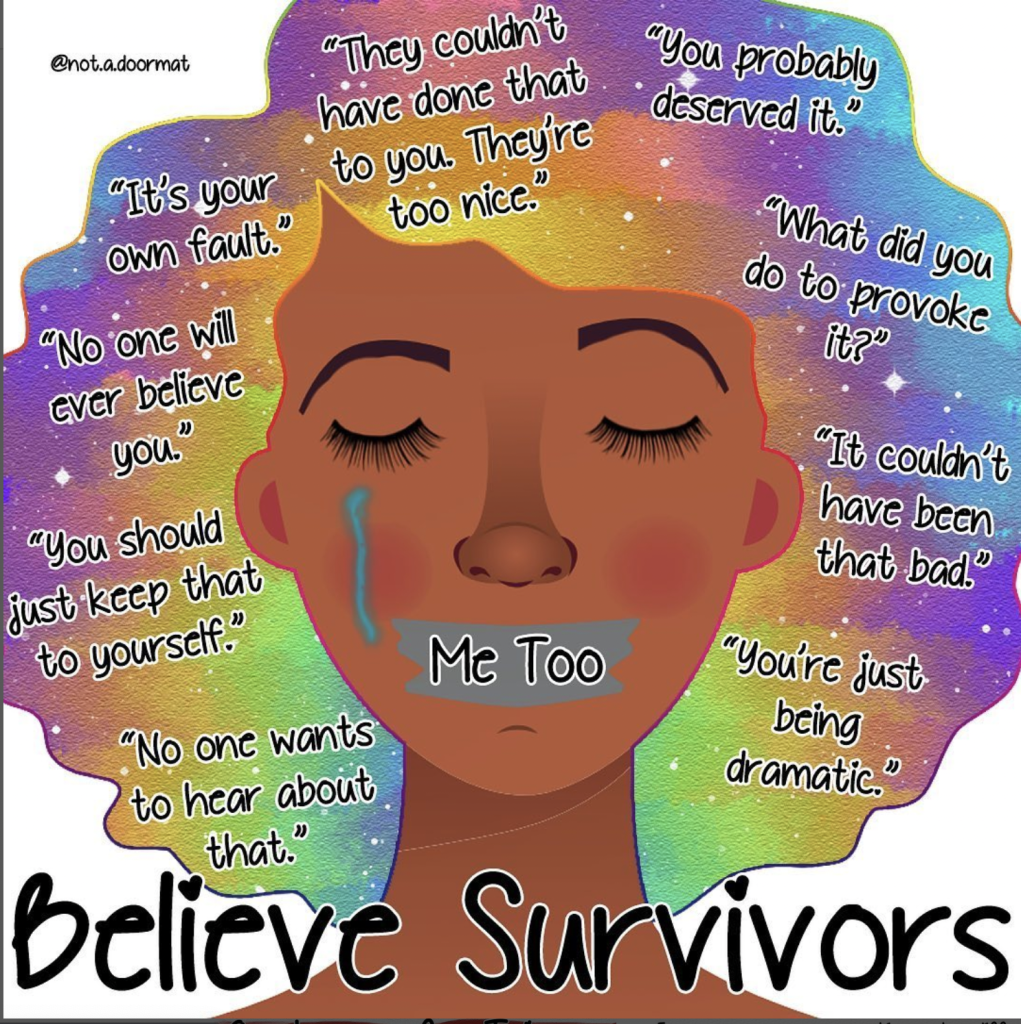 How did motherhood change you?
"I was the kind of person who never wanted to have children. As I stated earlier, 'family' was a nasty word to me and the concept of bringing children into such a cruel world made me sick to my stomach. When I became pregnant with my firstborn at age 21, I was in an abusive marriage and absolutely scared to death of what being a mother would mean. But as the baby grew inside of me, God did a work in my heart that changed me in all the ways I needed to be changed. I now had a purpose beyond simply surviving to see another pain-filled day – I now had a reason to stop dressing like a hooker and seeking the outward attention of men in a damaging way – I now had a purpose and a reason to seek healing, stop using drugs and seek a better way of life. Becoming a mother is literally the best gift God ever gave to me and one of the biggest tools He used to bring me out of the darkness of my traumas and bless me with the courage to face the truth about everything I was living through and make me strong enough to put an end to it once and for all."
As a survivor of child sexual abuse, what do these awareness campaigns mean to you?
"Awareness campaigns as such are a valuable tool that I believe have the power to change one life at a time, and essentially, begin changing the world at large as it ripples through people's lives. One person having the courage and strength to stand up and openly discuss not only what they lived through but also how they healed from it is more powerful than words can describe. The word of our testimony is literally how we overcome these deep pains and traumas."
What is something you wished someone would have told you when you were going through your most difficult times?
"Honestly, I have to say that it doesn't matter what anyone would have said to me during those times, because I had all the messengers in the world sent to me to warn me against and encourage me through these things and I was so stubborn and hard-headed, I didn't listen. It took three near-death experiences as well as becoming a mother in order for me to stop my foolishness and really accept the reality of what my life had become during the abuse."
How did your road to healing begin? What does healing mean for you and what were the things you learned along the way?
"My road to healing began one fateful day as I woke up and sat on the edge of my bed and for the first (and only) time in my life, I heard the audible voice of God tell me, "I want you to move to Phoenix, Arizona". I was living in someone else's doublewide trailer in the middle of nowheresville, Tennessee, working as a waitress for $2.15 an hour and facing being a single mother to an 18-month-old son that I didn't yet know was autistic. That one pivotal moment and my decision to obey the mysterious voice against all odds started me on a path of healing that could have never happened had I stayed where I was. To me, healing means facing your triggers and traumas and going through the process of redeeming all of those negative experiences through forgiveness, self-awareness, and an ample amount of self-love. There are so many things I learned along the way it is impossible to name them all without writing a book about it (which I have done), but the main things I learned are this: Grief is love with no place to go. Self-love is more important than we care to realize because we cannot heal if we do not know how to love ourselves. And it is impossible to love ourselves without first believing that we are worthy of love, made to be and share in love, and that love is an eternal, unstoppable essence that gives life to everything. Love is not merely a feeling or an experience, it is an actual life-giving force that is eternal and beyond complete comprehension. Victims and abusers have ONE thing in common: the desire to be loved. It's something we all have an innate desire for, even if we don't recognize it or give attention to it. Love cannot be defined by feelings alone, but by actions, beliefs, and life experiences that are irreplaceable in our lifetime."
What do you hope could be improved to provide support for abuse victims?
"I hope to see more tangible support being offered to victims and survivors of abuse. Tangible as in, we need to see Domestic Violence Rehabs opening up just like we have substance abuse rehabs. Because healing from DV is a process – part of that process we must endure alone, but the rest of the process we need a tribe of people to face with us. I also hope to see more spiritual aspects of the healing process being talked about as we discuss the stigmas around DV, because the physical and emotional aspects are just one part of it. When we ignore the spirit, we ignore the very essence and core of who we are and what we will become after our bodies have shed this life and we move into the next."
What do you want to say to those who are struggling to find their voice?
"Take your time. Know that your voice will be used in due time to help others who have lived through the same or worse than you have, but don't pressure yourself to step up and speak until you know you are ready. And if you know you're ready and you're still struggling to make that first step, JUST DO IT. But do it knowing that not everyone will readily embrace you. Expect to be resisted, ridiculed, and personally attacked, because a lot of victims and survivors are still operating from a place of trauma responses and aren't always ready to receive the truth that you have to share. Don't take those attacks personally. Know that the more you are attacked for speaking your truth, the more of a difference you are actually making. Because a lot of times people will resist you at first but won't be able to get your words out of their head, and over time, the seed you planted by speaking that truth begins to take root and blossom into the most beautiful, life-changing fruit."
Follow Gavriela on Instagram at @Not.A.Doormat , and on Facebook here.