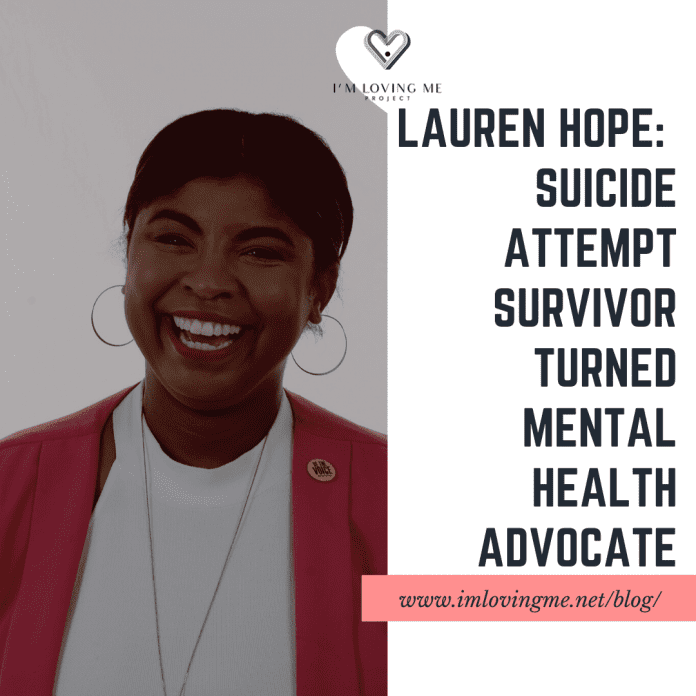 So many times in life, we overlook our heart's cries for care and attention. We tell ourselves, "It's okay, no big deal," or worst– we attempt to push through while hiding our genuine feelings of concern.
Lauren Hope appeared to be on top of the world. She was climbing the corporate ladder of her dream career and "living the dream." With a few extra blows from life, she found herself at her lowest, dealing with her deepest hurts.
Lauren Hope is a former television reporter who lost everything after a suicide attempt in 2014. She subsequently became homeless, and unemployed. Sharing her story on her blog Good Girl Chronicles opened the door for her to become a blogger, mental health advocate, speaker, and Registered Peer Recovery Specialist.
Lauren Hope is a Registered Peer Recovery Specialist, advocate, and blogger. In 2014, she survived a suicide attempt and lost everything. Homeless, and unemployed Lauren found help and hope through personal storytelling. She chronicled her story on her popular blog Good Girl Chronicles which lead to the creation of her business and an inspiring motivational speaking career. Lauren works for the Colonial Behavioral Health as a Certified Peer Recovery Specialist. She is an encourager to people struggling with opioid addiction.
Lauren also hosts a monthly storytelling night called Spark of Hope Storytelling Night, featuring people with powerful recovery stories, and is a leader in creating community events around mental health and addiction. Lauren is also a board member of the Virginia Chapter for the American Foundation for Suicide Prevention. One day, she hopes to complete and publish a memoir on her journey and travel the country with her message.
Lauren currently lives in Suffolk, Virginia. When she is not working, she enjoys playing with her emotional support animal, Boo, and reading.
Read her remarkable journey below.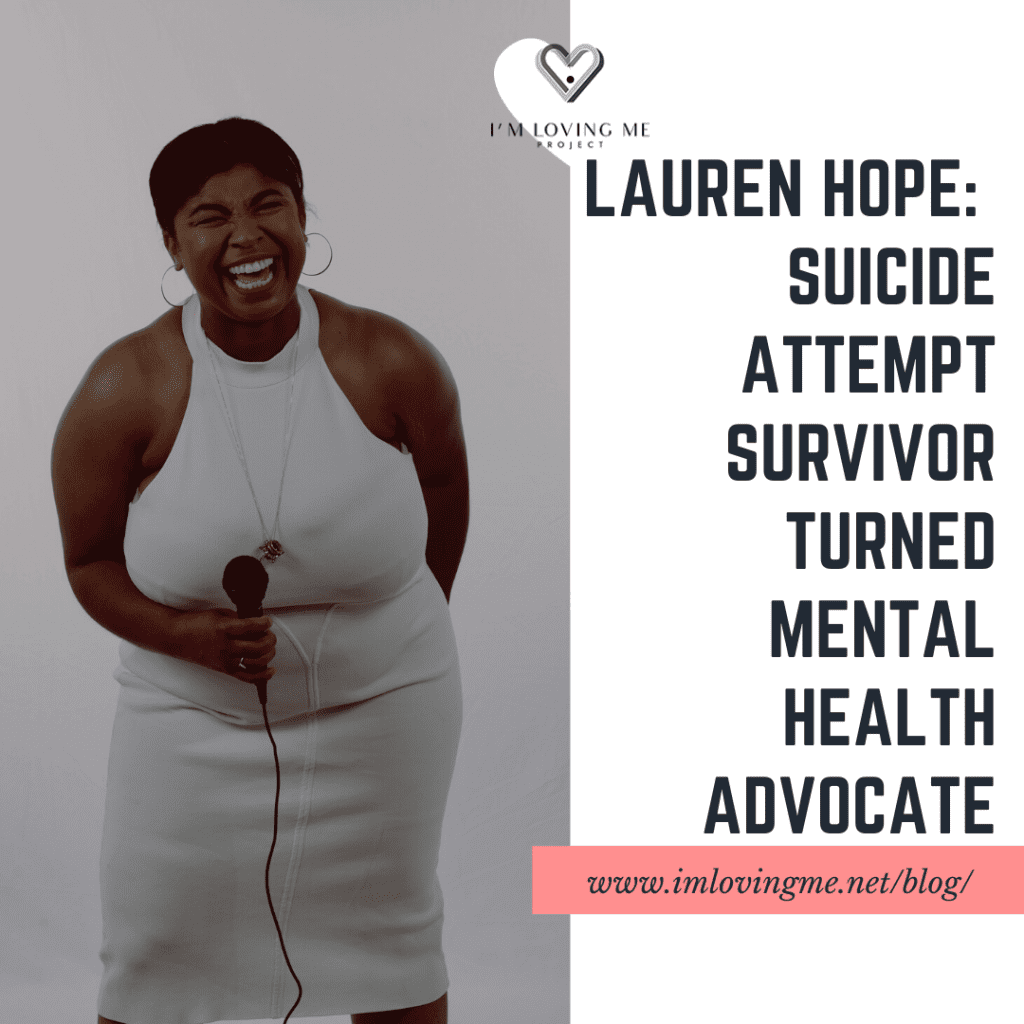 What do you see when you look in the mirror?
I see a woman who is a fighter. A woman who is brave. I see life and confidence. I see a woman rebuilding.
What do you do for a living?
What don't I do for a living? By day I am a Certified Peer Recovery Specialist which means I am someone with lived experience of mental illness who uses their recovery in therapeutic settings to help others. I work in a substance use disorder program, helping people stay engaged in treatment.
By night, I work my business Good Girl Chronicles LLC which is a platform to empower people through storytelling. Under this hat, I am a motivational speaker, blogger, mental health advocate, and media consultant. I am also pursuing my master's in strategic communications which I consider a part time job in itself.
How do you think self-love plays a role in success?
Self- love is critical to what I do. In recovery rooms, they say you can't give what you don't have. I am only able to love the people around me, because I'm learning to love myself first. Self-love allows me to show up for people in my best, my authentic way.
How do you think we, as women, can work together to lift each other?
I love seeing other women win. I think women are best when we're in a tribe, pushing each other, using other talents to help each other reach purpose. First, I feel women need to communicate. Be brave enough to ask your sister for help and be kind of enough to extend a helping hand.
Have you had any adversities that you've had to overcome in order to achieve success?
I certainly have. In 2014, I survived a suicide attempt, and my entire life fell apart. I was struggling with Major Depressive Disorder and Generalized Anxiety. My attempt destroyed my promising career as a tv journalist. I fell into a crippling depression, and years later found myself homeless. The thing that saved me; telling my story. I started sharing my pitfalls on my blog Good Girl Chronicles LLC, and on other social media platforms. It propelled me into a career as a motivational speaker and Peer Specialist.
What has been your greatest accomplishment to date?
That is extremely difficult to say, because I've had a lot of accomplishments with my business. I suppose my greatest accomplishment is my mental health recovery. In the darkness of my depression I never imagined I would experience or feel joy, fall in love, or be excited about waking up in the morning. Every day I can wake up and feel these things is a true accomplishment.
What inspires you to keep growing?
My tribe! There are so many moments I think to myself, why are you being so open online? Isn't that too much? Then a woman reaches out to me and says she was inspired to act because of something I posted, wrote, or did. Moments like those always remind me that this is a calling and purpose I was created for.
If you're currently dealing with thoughts of suicide, please do not take on that battle alone. Please contact National Suicide Prevention Lifeline for emotional support, 1-800-273-8255.