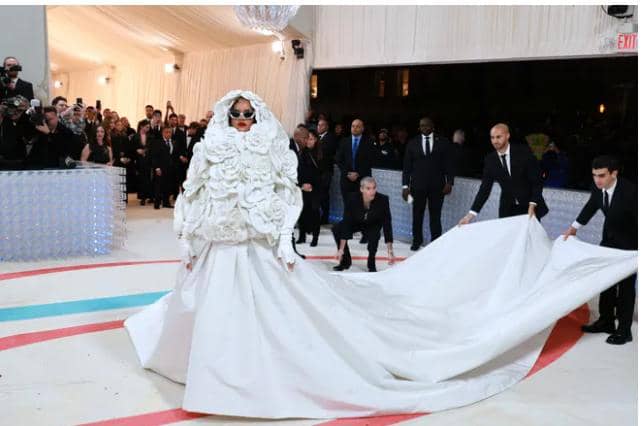 The MET Gala is a yearly fundraising event for the Costume Institute in New York City. Fashion publicist Eleanor Lambert founded it in 1948, and it has become one of the world's most-awaited fashion events, attracting a slew of high-profile celebrities, fashion icons, and designers.
In 2023, the MET Gala returned with the theme "Karl Lagerfeld: A Line of Beauty," celebrating the ingenuity and legacy of Karl Lagerfeld. This year's event marked the Costume Institute's 75th anniversary and saw many participants dressed in Karl Lagerfeld's signature black and white ensemble.
Attendees at the MET Gala are known for their extravagant and daring outfits, and the 2023 event was no exception. Rihanna wore a dramatic white dress with an elaborate train. Cardi B turned heads in a glittering Chepeng black and white item with a Karl Lagerfeld tie to go with it. Kim Kardashian opted for a custom Schiaparelli dress made of many pearl strands.
The impact of the MET Gala goes beyond the event itself. Usually, outfits worn by attendees often inspire fashion trends and shape women's fashion globally. Additionally, the event serves as a platform to discuss issues affecting women in the fashion industry, such as body image and inclusivity.
In summary, the MET Gala is a significant cultural event. It showcases American fashion's diversity and ingenuity while raising funds for the Costume Institute. The event's most outstanding outfits are celebrated and inspire fashion trends, shaping women's fashion globally. Furthermore, the MET Gala serves as a platform to discuss issues affecting women in the fashion industry, making it more inclusive and representative.
So, as we celebrate Mental Health Awareness Month, would any of the outfits inspire your style to boost your confidence? Tell us which, how, and why!