She's an international speaker, writer, author and LOVER of humans.
Danniele experienced the highs and lows of the love/hate relationship with herself, people pleasing, self-hate, eating disorders, the list goes on. She didn't have a clue who she was up until the age of 29. Danniele knew that she lacked the fundamental human right of every human being of accepting and loving one's self.
For Danniele, she knew something had to change and it wasn't the way she looked or how others or society saw her. She had to change the way she saw and felt about herself.
Danniele has an unwavering passion and desire to share what she has discovered on her own personal journey. A passion to teach youth, women and men all over the world, the invaluable lesson that loving yourself, all of you, can bring about so much happiness and change your life forever.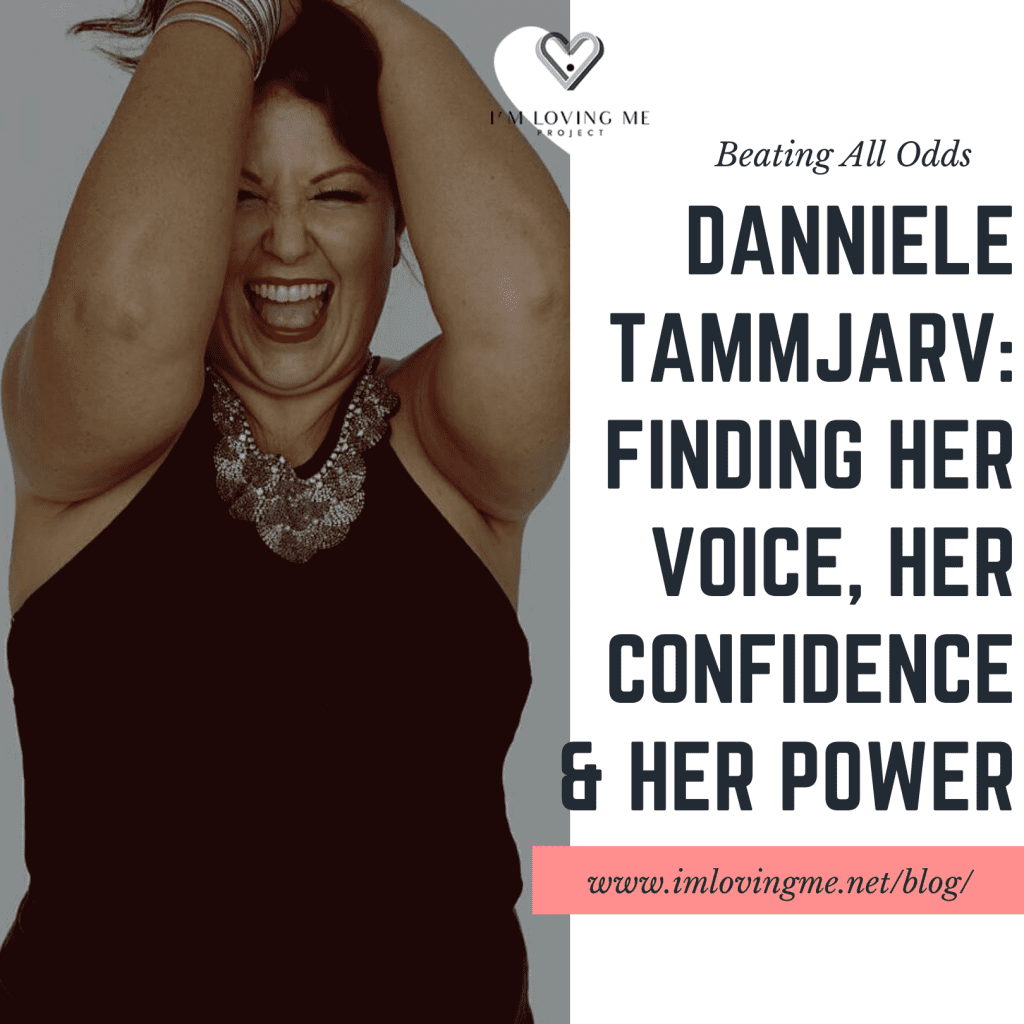 What do you see when you look in the mirror?
A woman I am proud of, a woman of strength, love and compassion for herself. A woman who stands tall and proud for all that she is, who loves every part of her. A woman that is more than her grey hair, wrinkles, scars and tattoos. I see a woman I love, unconditionally.
What do you do for a living?
I was a Youth Worker, now I work in aged care. I also have my own business where I work with mainly women, children and youth, and occasion men to find their voice. I'm an intuitive healer and medium.
How do you think self-love plays a role in success?
I feel that it's trusting in yourself and your own instincts. The more we improve on how we see ourselves and our self-worth, the more we lead with our intuition. I believe that in turns transforms everything around us.
We need to know we are worthy to receive.
How do you think we, as women, can work together to lift each other?
By supporting and raising one another up. By letting go of the ego, when women support one another there are huge shifts in the universe. We as women need to stand up for one another, encourage one another, share our stories. Together, women are so much stronger.
Have you had any adversities that you've had to overcome in order to achieve success?
The hardest part for me was surrounding myself with people who didn't believe in me or my mission. It was more about bringing me down, I was laughed at. I had to push through it, release the negative energy from my life. I needed to face it, then head on and move forward. I changed my environment, I surrounded myself in love, the earth and positive people. In all honesty I needed to go through those adversities to really show myself how much I wanted to help others.
What has been your greatest accomplishment to date?
This isn't an easy one because I can't pick one. But what I can say was saying yes to me, finding my Voice. In that, it changed my relationship with myself, with those around me, it gave me the strength to heal relationships and in that have the strength and courage to know that I am worthy enough to help others. To hear a mum say "Thank you, you saved my son's life" that's a life accomplishment right there. It's humbling and I wouldn't have ever heard that if I never said yes to me.
What inspires you to keep growing?
If I keep growing, I can help more people, the more I grow, the more I sew. It's truly humbling and so incredibly exciting to make an impact on other people's lives which in turn impacts my life. That inspires me to grow everyday.