TABITHA BROWN, ASKALE DAVIS, JAY BARNETT, DR. KEY HALLMON, KARIM LATEEF, MELISSA MITCHELL, DANI CANADA AND OTHERS JOINED THE BLACK GIRL SOCIAL CLUB AT THE INAUGURAL UNITY CONFERENCE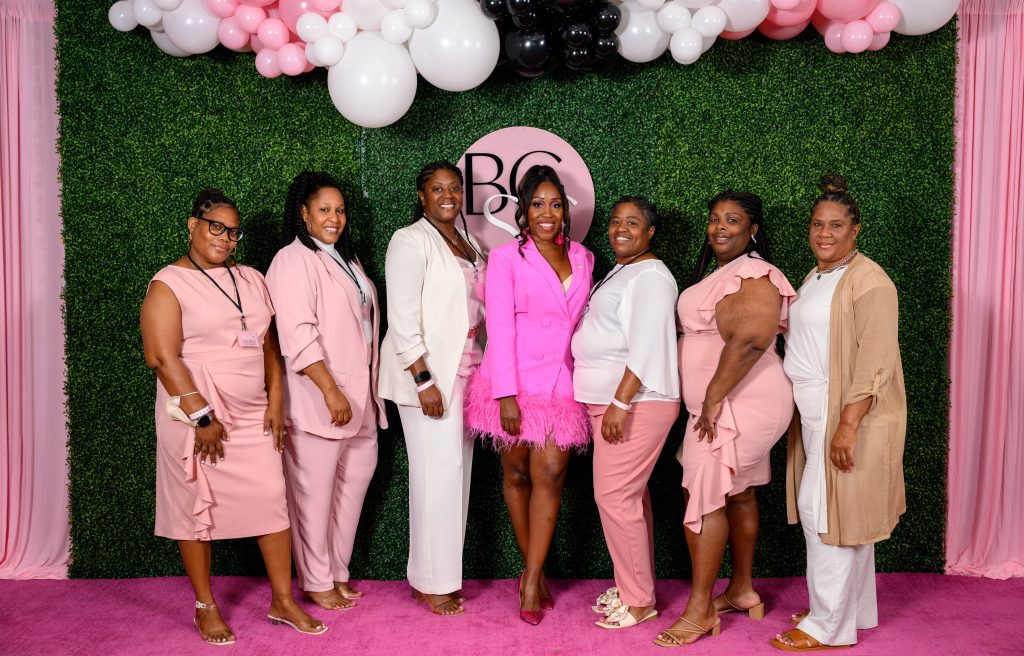 Photo Credit: Crystal Artis Photography
The Black Girl Social Club celebrated their inaugural conference with members from over 70 chapters in the U.S. and international chapters as well. The powerhouse social media influencer, Tabitha Brown served as the keynote speaker for the "Unity Conference."
"We wanted to bring someone in who represents Black women on an international level with class and integrity. What's more, we know she has a story that will blow our minds. She will inspire all of us to do better and be better, says The Black Girl Social Club founder, Carmen Jones.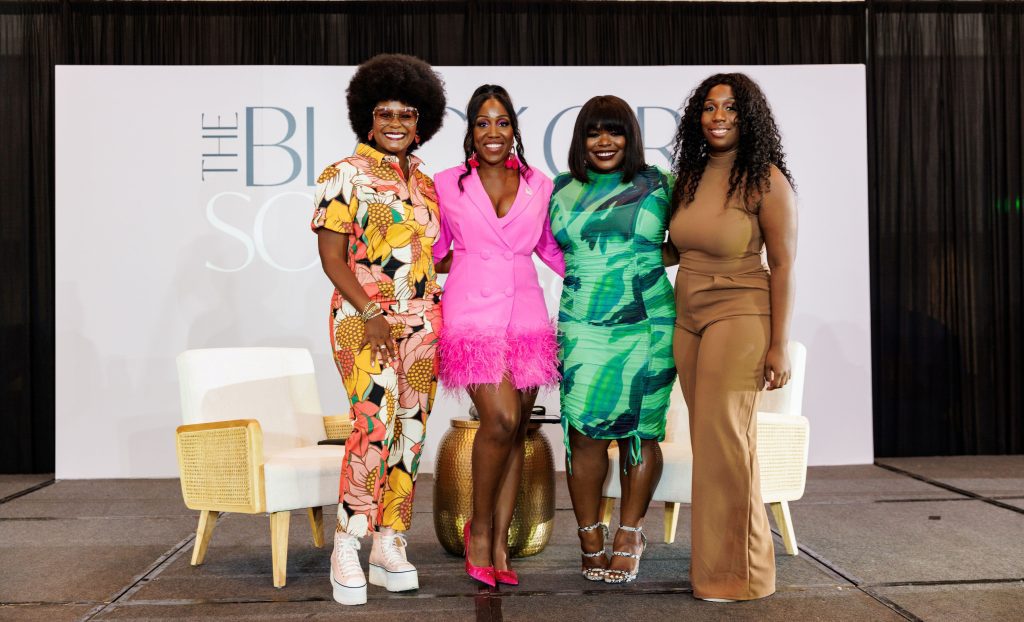 Photo Credit: Crystal Artis Photography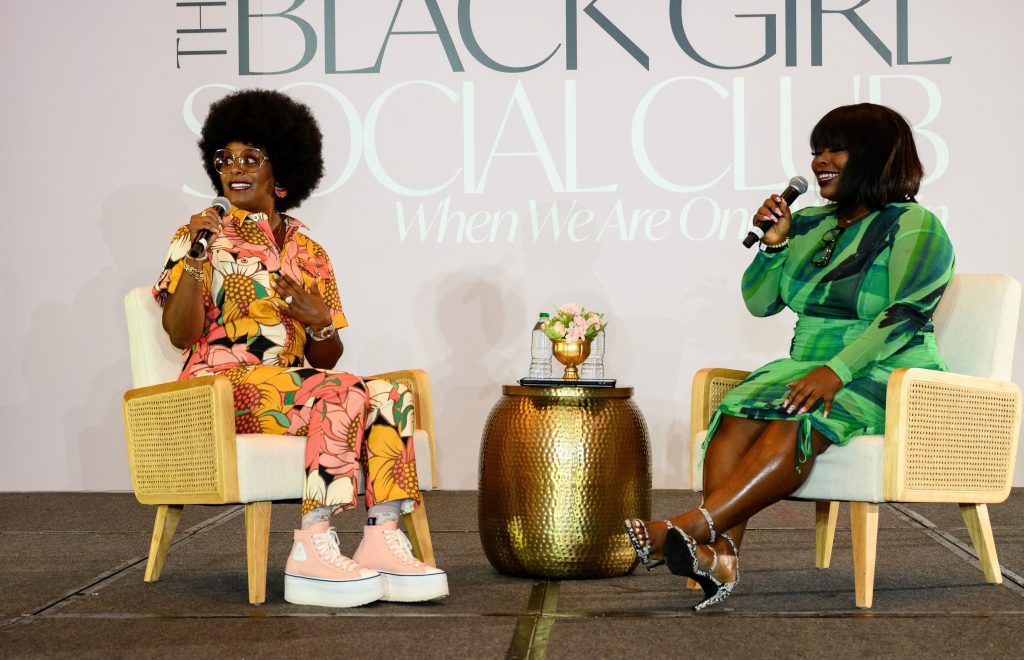 Photo Credit: Crystal Artis Photography
As guests arrived to kick off the conference they enjoyed a cocktail party featuring a live performance by Tulani, and music by DJ Boogie Luv. Members wore shades of pink and danced the night away to old school R&B, trendy Hip Hop songs, and more. On Saturday the conference started with breakfast as attendees registered for the Breakout Sessions that would be most helpful to their lives. The Breakout Session panels included Entrepreneurship, Mental Health, Melanin Mommyhood, and Making It Work Dating and Marriage in the Black Community. Guests also shopped with fashion, health, authors, beauty and fitness vendors. VIP guests enjoyed a VIP Lounge that was filled with lush couches, flowers, heavy horderves, tea, sushi, coffee,champagne, massage stations, photo booths, and more. After the Breakout Sessions guests were welcomed back into the main ballroom to enjoy brunch with mimosas for the award ceremony to highlight and celebrate outstanding members/chapters/chapter presidents. The conference ended with a keynote conversation with Tabitha Brown and host Dani Canada. Tabitha Brown shared gems on how to navigate through goals, dreams, faith, family, marriage, and the importance of not saying yes to everything so that you have room to say yes to yourself.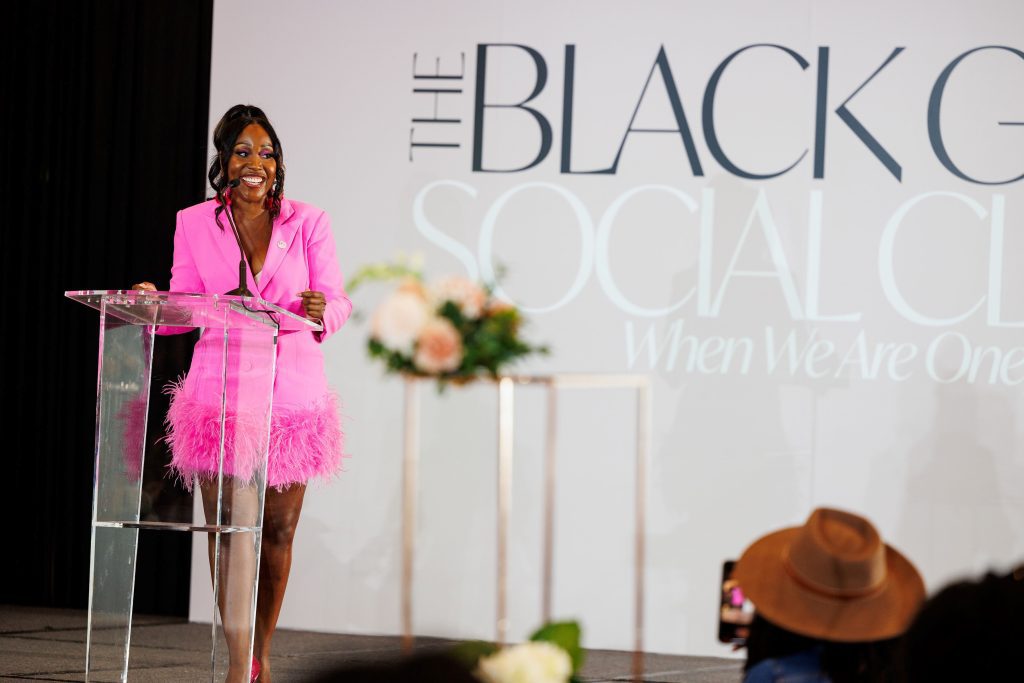 Photo Credit: Crystal Artis Photography
The Black Girl Social Club was created as a safe space for Black women, and changed the narrative about how Black women interact with one another. The organization is a modern day social club determined to bring back the art of face to face communication, away from our phones, and off of the internet. They're tackling mental, physical, and emotional health as a community, while building amazing relationships. The BGSC is looking to fill a void for Black women in cities worldwide. The mission is really quite simple to impact the lives of Black women through social interaction, so that they might be happy, healthy and whole.
"Our guests came from all around the world for connection, self reflection, self development and Black girl joy. We had vendors, esteemed panelists, and fabulous cocktail parties. We wanted our guests to feel at home, and know that they've found a sisterhood in BGSC. We hope they left better than they came, said Carmen Jones."
About The Black Girl Social Club
The Black Girl Social Club started with a Girls' night. A group of 12 women came together to talk, eat, drink, and close out the year with affirmations right before New Year's Eve 2019. After a night of healing, guided meditation, laughing, crying, and lots of new connections made, Carmen realized this was something women needed-more specifically Black women. They needed a space to feel seen, be heard, and not feel judged. They needed healing and personal development, through solid relationships and social activities. She wanted to recreate the feeling she felt that day, over and over again. That's when The Black Girl Social Club was born