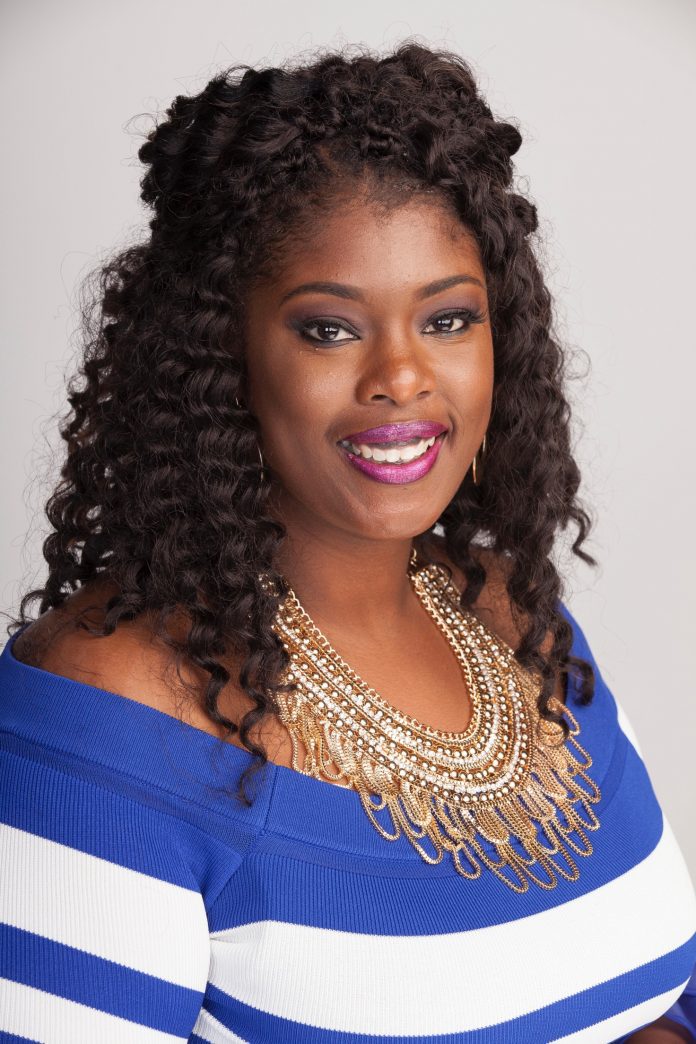 We're talking about the F word this week. Forgiveness. Is forgiveness something you personally struggle with? I think we can all say we've held our grudges and have been guilty of holding on to things that should be freed. We came across an expert that has devoted her life's work to the very act of forgiveness and we're SO excited because this is definitely something we need to speak more of. This week's interview is with an incredibly impressive woman and multi-business owner.
Uplift Women Alliance's (UWA) founder and visionary, Kyonna F. Brown is the forgiveness expert and a God-graced woman with a story – one that runs layers deep, including a four-year sentence in a maximum security prison; one that is loaded with revelation, triumph and nuggets of wisdom; one that is grounded in forgiveness and service.
Her vision for each member of UWA is a personalized navigation to their destiny through three steps: Get out their T.R.A.P (TOXIC mindset. REJECTION. Being AFRAID. In PAIN). Step in their P.O.D. (Point of Disruption designed for self-discovery and repossession of purpose). Live as pure B.O.L.D. (Believer. Overcomer. Leader. Destiny-grabber).
Kyonna is also a media guru, successful business owner and an established author. She wrote Blessed Hands: The Pathway to Forgiveness, and contributed to Breaking Free Forever, The Momentous Journey, and Break Through featuring Les Brown and other authors. She is a field correspondent for His Favor Magazine, which has showcased Tamala Mann and Joyce Myers; and is the host of Urban Style Media's Forgiveness Friday, a weekly highly demanded evening show dedicated to commanding constant life issues with her forgiveness strategies. Determined to release women from all walks of life, Kyonna recently became a CMAT prison mentor. Pooch Styles, her trendy creative pet grooming & aesthetician business in the DMV, is where she and her staff offer FURgiveness to 4-legged members of various families. Based on her observing a community of pet owners ill-equipped to properly recognize and respond to their pet grooming needs, she provides tips and tools via her book How to Care for the Pet I Love.
What do you see when you look in the mirror?
I see the shell that houses the a forgiving heart, ambition, a leader and a destiny grabber. For many years of my life my appearance was what I thought brought me validation. Getting to know what's inside of the shell, I found a beautiful soul who needed the light of truth to shine.
What do you do for a living?
I am a public servant of the needs of my community. Helping people heal with the power of forgiveness and pets heal with fur-giveness. I provide them with a full range of grooming services.
How do you think self-love plays a role in success?
Without loving yourself there can be no true success. Success starts with personal care. No matter how far we go up the economic scale or reach the highest rank in business, if we are not mentally, physical, and emotionally healthy we can never reach true success. Self-love starts the path to great success.
How do you think we, as women, can work together to lift each other?
I think by truly living in being my brothers keeper. In this case my sisters keeper. The moment that we place others before our own simple needs, it's the moment that we create a portal of giving and receiving. By operating this way we are able to have that conversation that can change the trajectory of someone's day instead of rushing off to lunch. Taking time to give a helping hand instead of always having your hand out. These are small simple steps but sometimes hard steps that will help inspire change, and encouragement in the lives of women who work together.
Have you had any adversities that you've had to overcome in order to achieve success?
I've had to realize that collaboration is not a sign of weakness but an opportunity for everyone to grow. Working with others open up your mind to different point of views and not dealing with tough business issues alone.
What has been your greatest accomplishment to date?
My greatest accomplishment is not a business goal but the transformation of my mind. Learning to forgive, learning to become optimistic, and realizing that I control my mood and emotions. Today my walk is joyful in knowing exactly who I am and not who someone told me I was.
What inspires you to keep growing?
What inspires me to grow is helping women who have been held captive to their own way of thinking.  Keeping themselves incarcerated by theirs and someone else's views on their purpose for life.  I'm inspired to help them break free and become free to truly explore all that life has to offer