A survivor who will never give up! Charlotte L. Jenkins is an award-winning children's author, literary consultant activist, website developer, graphic designer, and a promotional product distributor. She has served on various boards, committees, and organizations including Me Too Chronicles, 1st Fruits Ministries, Old Scholars Youth Teamwork Rescue, Indiana Black Expo and is a proud member of the American Legion Auxiliary.
Charlotte is currently writing her first novel entitled When The Power Goes Out: Darkness Follows that is based on real events dealing with acts of violence including the sexual abuse she suffered along her journey. Girls L.E.A.P., an extension of I'm Loving Me Project, was able to learn more about the wonderful Charlotte L. Jenkins.
Girls L.E.A.P: Tell us about your business.
Charlotte: I recently developed two businesses, 31 Woman LLC and Me Too Chronicles.
Because I love the story of the Virtuous Woman out of the bible, 31 Woman LLC was birthed to help establish a Christian based business of custom apparel, promotional products, literary consulting, web hosting, and graphic design services for business professionals.
The bible speaks about the Virtuous Woman who is an ideal role model for enterprising women. She is a reminder of the conduct and expectation of a woman that holds her biblical place while at the same time respects her marriage. She is concerned about her community and her family from which she gains respect from all she encounters.
As we strive to become successful, many like myself had discovered a history of past abuses. The hurt and pains continued to restrict our personal successes and ability to function at the level of professionalism. I recognized many of us are suffering quietly with their voices unheard. Me Too Chronicles is an extension of 31 Woman LLC to help address the residual effects of abuse of all kinds through our literary products and services on a personal level.
Girls L.E.A.P.: Why did you decide to take the LEAP to become an entrepreneur?
Charlotte: I had jobs that I loved snatched out from under me. I was tired of not feeling in control of my destiny.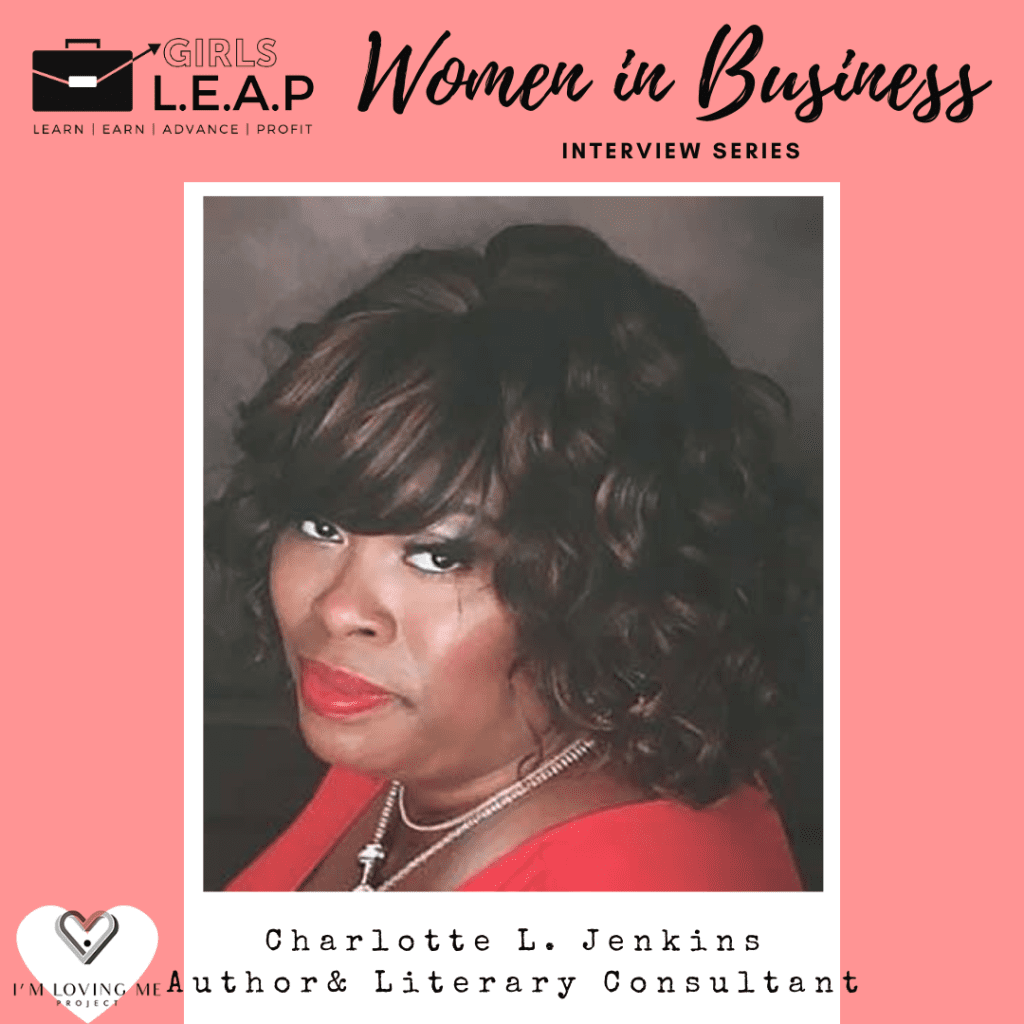 Girls L.E.A.P.: What's the best part about being your own boss? The worst?
Charlotte: The best part about being your own boss besides not having to punch a clock LOL! is finding something you love to do, and you can call it your own. Being your own boss gives you a feeling of empowerment and security. The worst would be not knowing when your next PAYDAY will be. Seriously I would say your family and friends not accepting your decision of wanting to be an entrepreneur. One positive thing that came from COVID-19 is that it helped explain the very reason why entrepreneurs exist.
Girls L.E.A.P: What have been some of your challenges and successes in business?
Charlotte: An entrepreneur's life is not always glamorous. When something goes wrong, your level of confidence decreases. There were times I felt like giving up, but when I hear the testimonies and see the smiles on customer's faces that is all the confidence and the reminder to just keep going. Within one year Me Too Chronicles has received two awards and was listed on BlackBusiness.com top boardgame makers for creating a way to teach children the importance of body safety.
Girls L.E.A.P.: What do you love about working in your city?
Charlotte: I moved to Indianapolis seven years ago and I've appreciated the love and support I have received in efforts of growing my business
Girls L.E.A.P.: What are the 3 skills every entrepreneur should have?Charlotte: If I were to pick three it would be communication, networking, and managing your time. Also, I would like to say that my businesses exist with the help of my amazing partner and long time friend, Stephanie Hammett, 1st Fruits Ministries, Empowered Living, Old Scholars Teamsworks Youth Rescue, and Redemption Outreach Services Inc.
To learn more about the Charlotte and her upcoming projects visit www.31 Woman LLC or www.MeTooChronicles.org