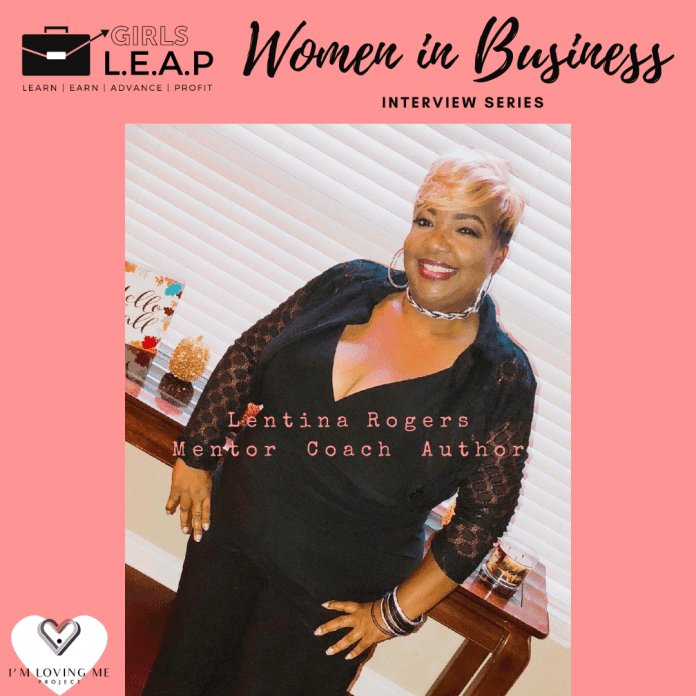 Intelligent, industrious, and serious about uplifting the community! Lentina Rogers is one mentor, author, and coach that naturally lights up the room and creates joy for others. When she speaks, young and old alike listen and take heed.
Lentina Rogers is the founder and CEO of Butterfly Effects Life LLC, an organization created to mentor youth and enhance the physical, mental and emotional quality of life for the next generation. She also is the founder and CEO of She Became Me LLC, an organization established to encourage, elevate, and enhance the quality of life for women all over the world.
She Became Me has birthed many avenues to healing, gaining prosperity, and self-development. The self-titled YouTube channel presents a new show every Tuesday at 7 pm est. connecting the dots with the community and in the heart.
"I am committed to using my spiritual gifts and being obedient to my spiritual purpose. My goal is to cultivate happiness and wholeness and be an example for women to be true to themselves. I am passionate about encouraging people to identify and appreciate the value of their uniqueness." – Lentina Rogers
Ms. Rogers has written two books thus far, The Sun In My Eyes, an inspirational self-development book, and She Became Me: a Letter To My Younger Self. We asked Lentina a few questions about success and business and this is what she shared:
Loving Me: Tell us about your business.
Lentina: "My business is about propelling people forward into finding their life purpose through workshops, YouTube podcasts, Women's Assembly Small Group events, and the books that I've authored. I encourage, motivate, and elevate others around me with a God-given vision and blueprint to accentuate positive energy!"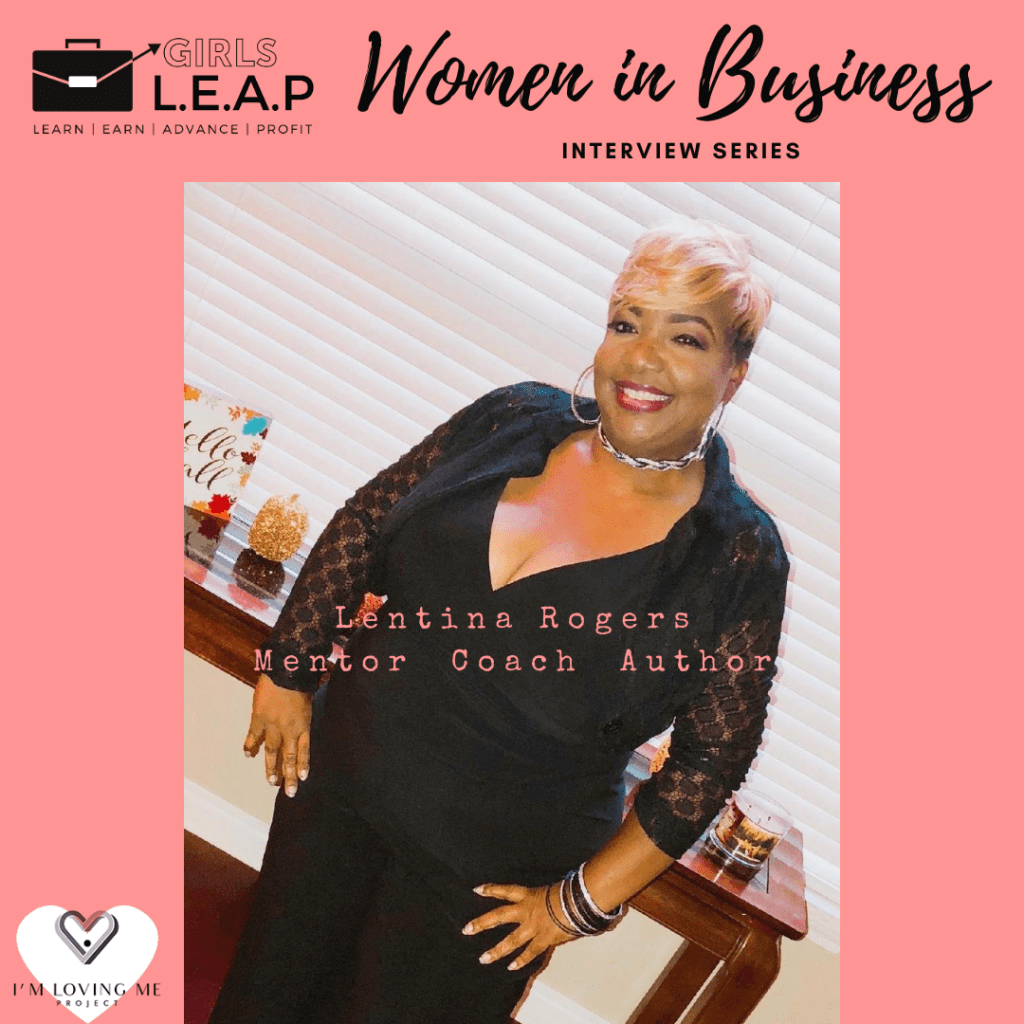 LM: Why did you decide to take the LEAP to become an entrepreneur?
Lentina: "After many years of looking for a hero to attach my passion to, I realized I had to be my own hero! The God-given passion, gifts, and skills that were placed into my heart had their own agenda and menu. At first, I was constantly committed to following other people, even if my ideas and thoughts were rejected or not appreciated. This eventually led me to take that magic that I felt so deeply in my heart and allowing it to leap out.
Following that plan was so exciting and exhilarating! I knew this was my life's purpose. It brings me happiness and allows me to help others. My hope is to be an example to others. I want to show them that what you do is for you, and if somebody else can be inspired, that makes it all worthwhile. I'm delighted to have such a profound impact on others."
LM: What's the best part about being your own boss? The worst?
Lentina: "I can completely follow the vision God has given me and control the authenticity of my circle. The worst is making tough decisions and figuring out how to meet my goal when unexpected issues arrive."
LM: What have been some of your challenges and successes in business?
Lentina: "Connecting time, place, and space are challenging for my projects. Success for me is when I do my best and I'm able to transfer my positive energy into inspiration. My book, She Became Me: A Letter to My Younger Self, was definitely a success. I made some incredible deep connections with ladies that were already in my life."
LM: What do you love about working in your city?
Lentina: "I love the small-town atmosphere with big town amenities. I have been here all my life which gives me the advantage of being very well connected."
LM: What are the 3 skills every entrepreneur should have?
"Flexibility – it's important to be able to adjust your schedule, views, and options to meet goals
Emotional Intelligence – building relationships is vital, the ability to maintain positive interactions is significant. You never know who you will need to meet your goals
Determination – Keeping your faith and believing in yourself can get rough. You must dig deep to maintain vision, perspective, and purpose"