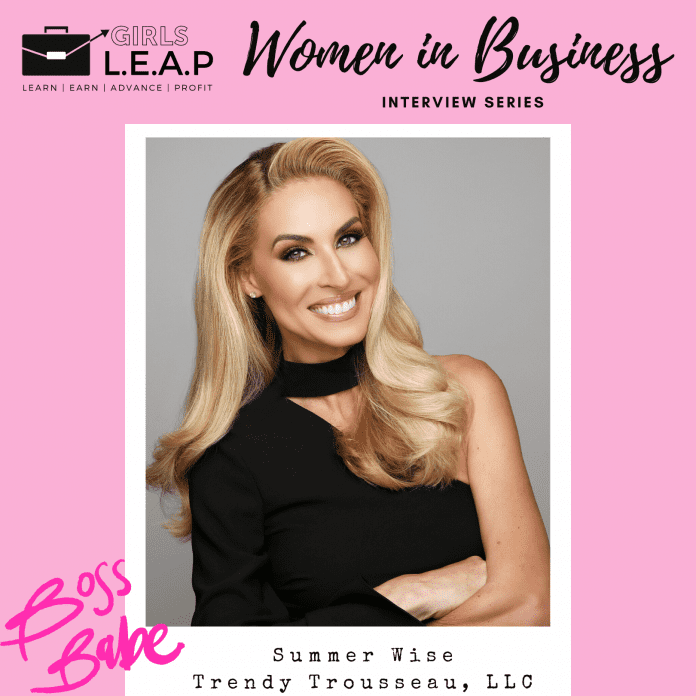 In anticipation of the Girls L.E.A.P. Tour of 2020, we're spotlighting women all over! As our first tour stop is to Pittsburgh on April 18th, our new Women in Business Wednesdays interview series will highlight women-owned businesses in Pittsburgh! We've had our eye on a few Burgh Bosses making big moves! Save the date for April 18th and join us in celebrating women thriving in business and in life. Tickets: www.imlovingme.net/blog/leaptour
This week, and our first Women in Business spotlight, meet Summer Wise this week, the Burgh Boss behind sosotrendy.com and tossdfood.com!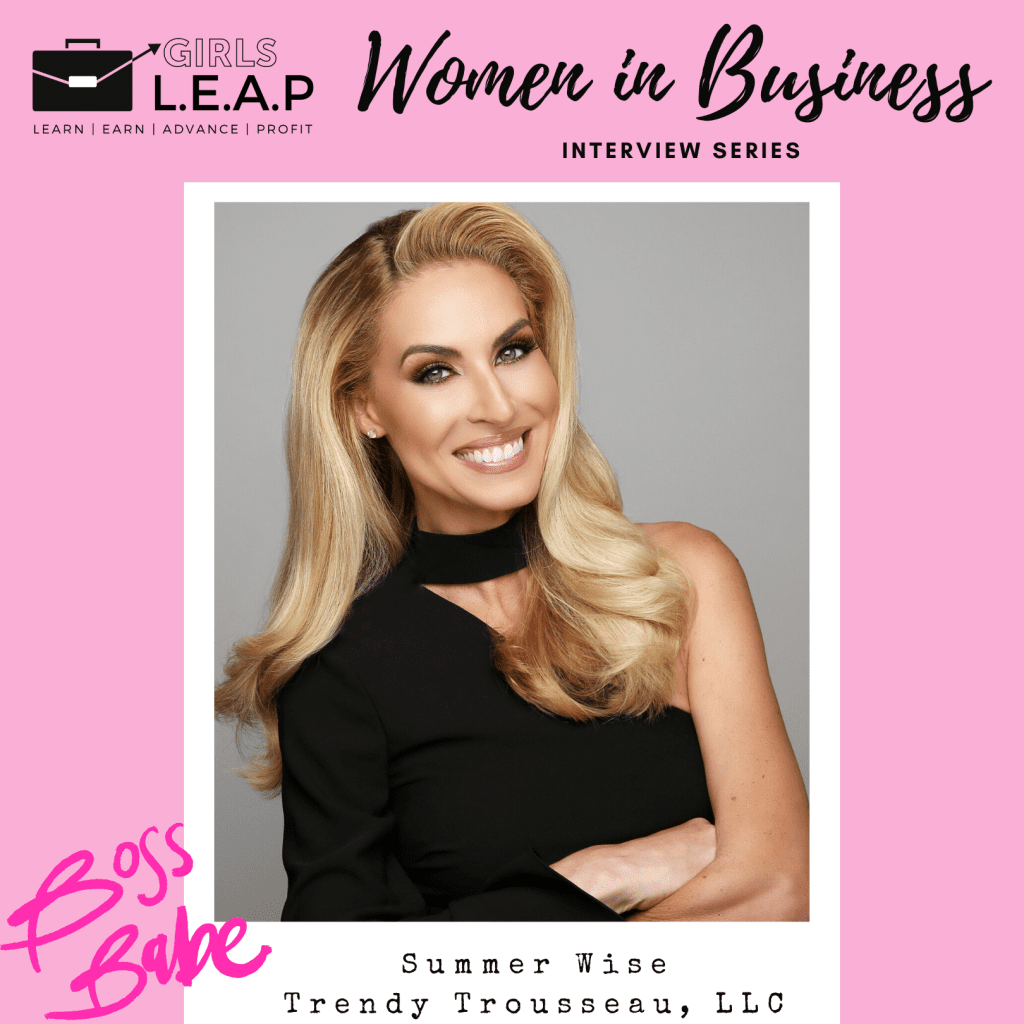 Tell us about your business. I am the owner of Trendy, Sosotrendy.com & Toss'd Italian Bar & Grille.  My entrepreneurial adventure started with Trendy over 14 years ago.   I always loved fashion and decided to take a very scary leap and start my own business.  I started out of my home and took baby steps to make the business a success 14 years later.   With the success of Trendy,  I decided to spread my wings into other business adventures.  Toss'd Italian Bar & Grille came to fruition 4 years ago as a small local café.   After 3 ½ years, the decision was made to expand to a larger location.  This location now houses Trendy and Toss'd in one building.  What is better than shopping and eating.  The location makes for a whole experience.
Why did you decide to take the LEAP to become an entrepreneur? Being an entrepreneur was always in my blood.  I watched my grandfather take a local business and over many years of hard work make it into an international phenomenon.  You don't realize how much you learn from someone until later in life.  He instilled a great work ethic and an understanding of business that I didn't realize to after I started Trendy.  I was very blessed to have him and learn from him.  There is an internal drive that as tired as I am, I still can't stop it. 
What's the best part about being your own boss? The worst? I love being my own boss because it is up to me to create a great work environment.  I have to set the mood and standards for the business to thrive and be a success.  The worst part is both of my businesses have a seasonal aspect to them.  Most business do have this however it still makes me nervous to go into a slower season.  However, this does give you time to regroup and refocus to make all aspects of the business better.   
What have been some of your challenges and successes in business? One of the challenges of every business is to keep being creative and continually growing.  Business is never a straight road.  I have had to learn and adapt to changes along the way.  Being a business owner has moments of such fulfillment and what I have learned is to try to embrace those moments especially when challenges are put before you.  Let me tell you, it's not always easy to be positive but always look at every challenge is a way to learn more about your business and make it better.
What do you love about working in Pittsburgh? I love the people.  Trendy and Toss'd has been embraced by the community and both have been a success because of the community.  Supporting within is so important.  Toss'd is even located outside the city and so many people have taken the drive to support what has been created.   Visitors make a day of it.  Shop at Trendy and Eat at Toss'd.
What are 3 skills every entrepreneur should have? Three skills that I think are necessary to be a success are unending perseverance, an open mindset to learn and grow and understanding that you need to evolve with change. 
---