Louise Le Gat is an Experienced Facilitator, Transformation Coach, and Creator of the 'Positive Energy Leaders' Transformation Journey. She helps leaders who are successful, but feel that something is missing create inspiring, meaningful work that has a real impact. Drawing from her own personal journey and her 18 years' experience in leadership, career and talent development, Louise has supported over a thousand professionals in their quest for more fulfilling careers and empowering leadership. She is a partner of the Accelerate 2030 program, working alongside the United Nations and The Impact Hub, supporting social entrepreneurs. She is a Certified NLP Practitioner, Master Practitioner andNLP Coach. An Accredited Holistic Therapist, she holds a Certificate in Counselling from the CPCAB (based on the Ravenscroft Approach To Psycho-Spiritual Integration). She is also an Accredited 'Psychotherapeutically Trained' Mediator and has completed the Penn LPS Foundations of Positive Psychology.
She leads journeys and retreats for leaders who are looking to step into meaningful careers or committed to creating businesses that make a positive difference.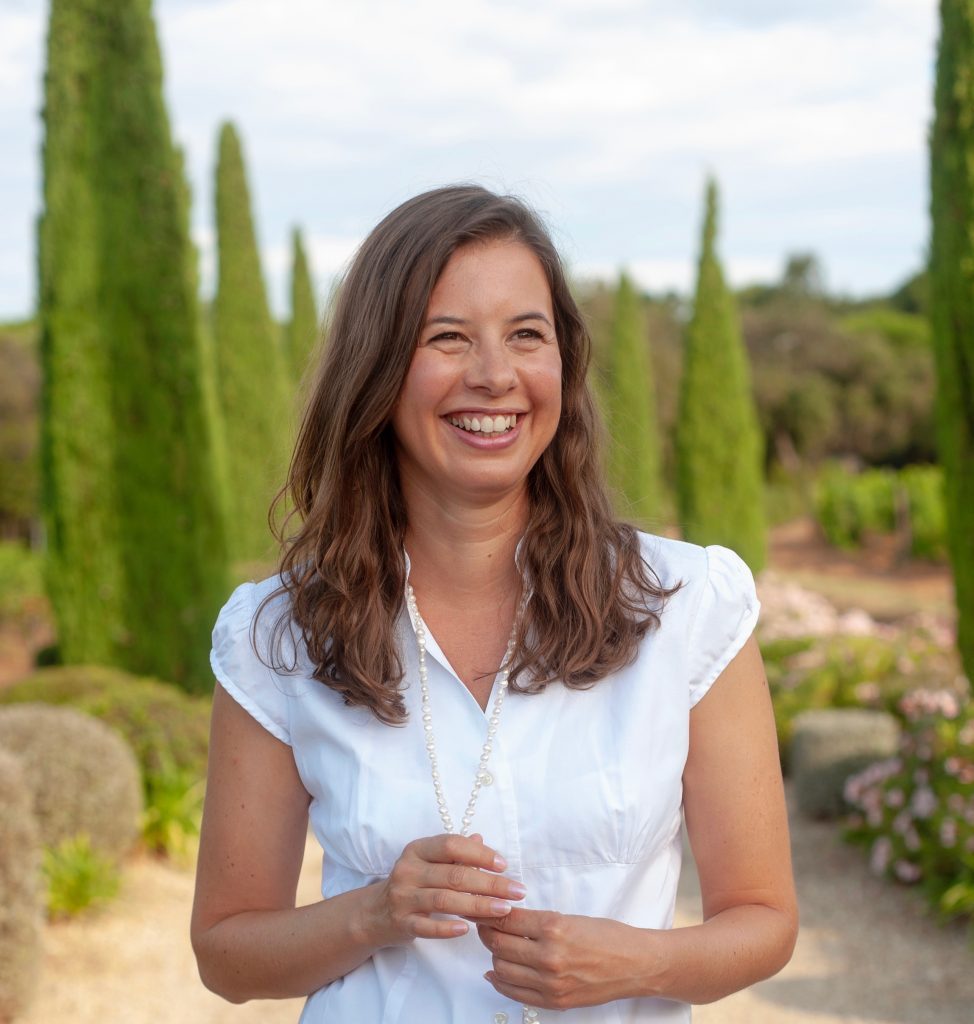 What do you see when you look in the mirror?
I grew up trained to be the good student with the good grades. That meant being the good girl trying to get approval and defining my value through the eyes of others. Obsessed by what they saw when they looked at me.
And then one day I realised that I was looking in the wrong mirror. That what counted was not what they saw. But what I saw. And what was important was that I was able to look at myself in the mirror at the end of my life and be at peace.
These days I see someone probably far from perfect in the traditional sense. But a woman who lives in integrity with herself and is fully committed to living her purpose. No matter what others think. It is a constant work in progress. But these days I can say to the me in the mirror: 'You are doing good, girl' and mean it in terms of being in alignment with my real self. It took a lot of work though to get here.
How have you used an adversity to drive you toward success?
I used adversity to redefine success and understand what it really meant for me. It was a catalyst for my quest for true purpose.
To share a little bit about my story…
I used to be a successful lawyer in the City of London. I thought I had made it. I had ticked all the right boxes of success. I had the great career, the very nice salary, the lovely apartment, the right lawyer boyfriend. But underneath it all, I had this nagging feeling that something was missing. My dirty secret was that everyday going into work I would want to cry and I wouldn't even know why.
Luckily for me it all came crashing down. On 10th December 1999, I ended up in the hospital. As a result of an infection, I was left in constant pain, only able to stay awake 3 hours a day and hardly able to walk. And then the doctors announced they didn't think I would ever get better. I was just 27 years old.
I remember laying there staring at the white wall. And this question came into my mind. 'If this is truly it, what will I regret?' I thought that what I would regret would be not becoming a partner in the law firm I had been working day and night for. What actually came was not hiking the Inca Trail in Peru. What's funny about that is I didn't even know where Peru was on a map. And I thought to myself: 'God I am so disconnected from myself that the only thing I will regret is not doing a trek in a country that I can't even locate on a map.'
So I made myself the promise in that moment to live with no regrets. Starting with reconnecting to myself and finding my true purpose. That is how I have lived for the last 20 years.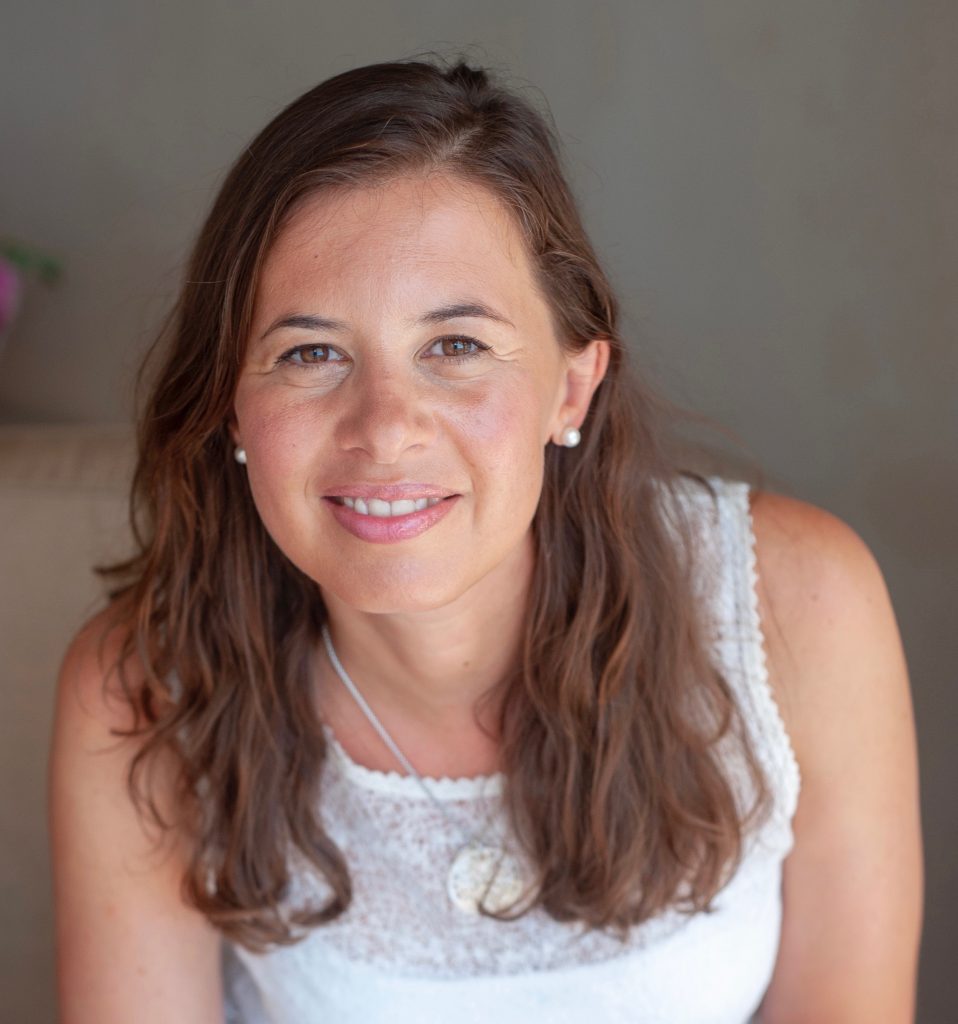 Tell us about your life work?
My life's work is all about catalysing the next generation of leaders into taking their place. So that they can create a different world – which supports humans to truly flourish and is in real harmony with the planet.
Practically, I help leaders who are successful but feel that something is missing create meaningful work that has a positive impact. I am starting a movement of Positive Energy Leaders who are committed to remembering who they really are, doing what they are truly here to do and evolving the world by being themselves.
I guide them to go beyond the good soldiers they have often been trained to be. And become authentic leaders, trusted advisors and evolution agents – who are inspired, doing their true work and making a unique difference. So that they can inspire to new possibilities, add real value and transform the world around them. Doing that in a way that is inspiring and fulfilling.
Any big projects coming in the future?
I am launching my online Positive Energy Academy to support these leaders to become the change makers they are meant to be. As well as continuing my involvement with corporate leaders and helping them evolve and transform.
I am working with one corporation who is trying to fundamentally disrupt their own industry – which is super exciting.
I am also continuing my involvement with Accelerate 2030, a programme in partnership with the Impact Hub and the UNDP. Together we support social entrepreneurs who can impact the UN Sustainability Development Goals to scale in a sustainable way. This year it we expanded it to 24 countries. And we are looking at how to get corporations more involved.
What do you most love about yourself and what you do?
That I don't live perfectly, I live true.
My full name means warrior of truth, with a double dose of grace who heals and guides. For me that completely sums it up. And it is much better than my dad who wanted to call me avalanche (!)
That my passion for transformation means that I can provide a true sanctuary for people. And really support them to evolve. For me it is not just my work, it is a way of life.
Where do you see yourself in 10 years?
I work in cycles of 18 months. I find that my purpose gets created in the now – by connecting to my current true desires as breadcrumbs to where I need to go to next. So, I tend to not project myself very far into the future.
Elements I know will be there… writing, writing, writing… being an author of more than one book…running my change maker school, working with world leaders, running retreats across the world, speaking…by then spending even more time in the South of France which is where I originally come from.
Do you have any tips for women?
Harness your feminine gifts – because that is what we need right now.
I used to see my femininity as an impediment. It could be because in my first review at work as a lawyer, the only comment they had was this: 'Everything is really great, but we need to talk to you about the pink cardies your wear.' I stared in disbelief at the male partner in the very grey suit: 'Is that really the only thing you could find?!' 'Well we don't know if we can take you seriously if you continue wearing them', he said.
Initially I tried to become more masculine. But I now use my feminine energy as a strength and have integrated it into my business. And pink is part of my brand! So, people come to me for my feminine strengths of intuition, emotional intelligence, empathy, compassion and loving guidance. They also come to me for the fierce feminine – the one that tears down the illusion so that you can see truth again.
Another thing I would say is this… make sure you learn change agent skills early. Because then you can influence the environment around you. You will need them to be able to really make a difference.
And ladies, sisters, keep wearing those pink cardies!
How do you hope to empower women or is there an imprint you'd like to leave?
I believe that we are at a pivotal moment in the history of humanity. And that women have an important role to play in bringing in the next chapter.
We have to fundamentally shift the way we live and work on this planet – to something more sustaining for ourselves and sustainable for the planet.
The imprint I would like to leave is to empower that next generation of leaders to step up and lead – because if not now, then when. As to women that means helping them become real leaders and really take ownership of the impact they can have. Through creating meaningful work, making a positive difference and birthing their legacy.
Making sure that as women they leave their own unique evolutionary imprint.
What do you think your ultimate purpose in life is?
This is a big question for me. As it has been my quest for the last 20 years.
I see purpose not as a destination but as a way of travelling.
I think my near-death experience sums it up the best…
Five years ago, I found myself back in a hospital bed being rushed into intensive care – with a suspected stroke. As I said goodbye to my partner, I suddenly realised that this could be the last time that I would see him. And the question came again: 'Louise, what will you regret?'
Something just clicked in my brain – a hidden trapdoor sprung open. From which a ready-made checklist to assess my life emerged. It came in the form of three questions:
1. 'Have you experienced enough joy? The measure being 'have you done enough of what your heart truly wanted?'
2. 'Are you at peace? The test being 'have you contributed enough of your true self?'
3. 'Have you loved enough? The key being 'have you deeply valued and appreciated both yourself and others in your life?'
In that moment I got a new perspective on meaning and purpose. The real test was how willing I was to:
Really listen to myself,
Embody my innate potential and
Nurture mutual value.
What made the difference was not what I had achieved externally. It was the ongoing inner work I had done. The full commitment to going beyond what I was told I should be. The daily struggle of shedding the layers of who I was trained to be. To slowly remember and trust in the person I came to be.
Ultimately, I understood that purpose is about the extent to which I touch the world with my unique presence – however it is received. It is about my willingness to remember and to sing my own true song.
How do you think we, together, can help women gain confidence and reach their fullest potential?
I think the key is to help them get beyond the expectation of the good girl to become the amazing feminine leaders they can be. But there is a way to go.
For me it means helping them remember who they really are, do what they are truly here to do and evolve the world by being uniquely themselves. Having them shed the conditioning that keeps them small and empower them to bring their full leadership out into the world. So that they can bless the world with their unique presence. And do that in graceful partnership with men.