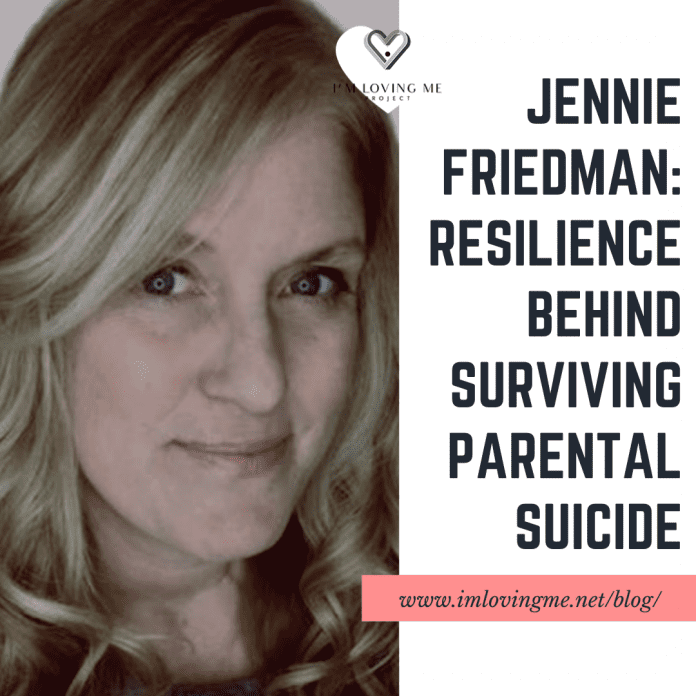 The act of suicide impacts more than one life. It has a ripple effect on the parents, loved ones, friends, and children.
Jennie Friedman is a child survivor of parental suicide and she is a Certified Mindset & Productivity Coach focusing on Attention Deficit Hyperactivity Disorder (ADHD). She earned her Bachelor's of Science in Psychology, is an ADD Coach Academy graduate and has owned her own business for 8 years.
Her personal experiences and unique perspective helps her clients become happier and more successful. Read more of her story self-love journey below.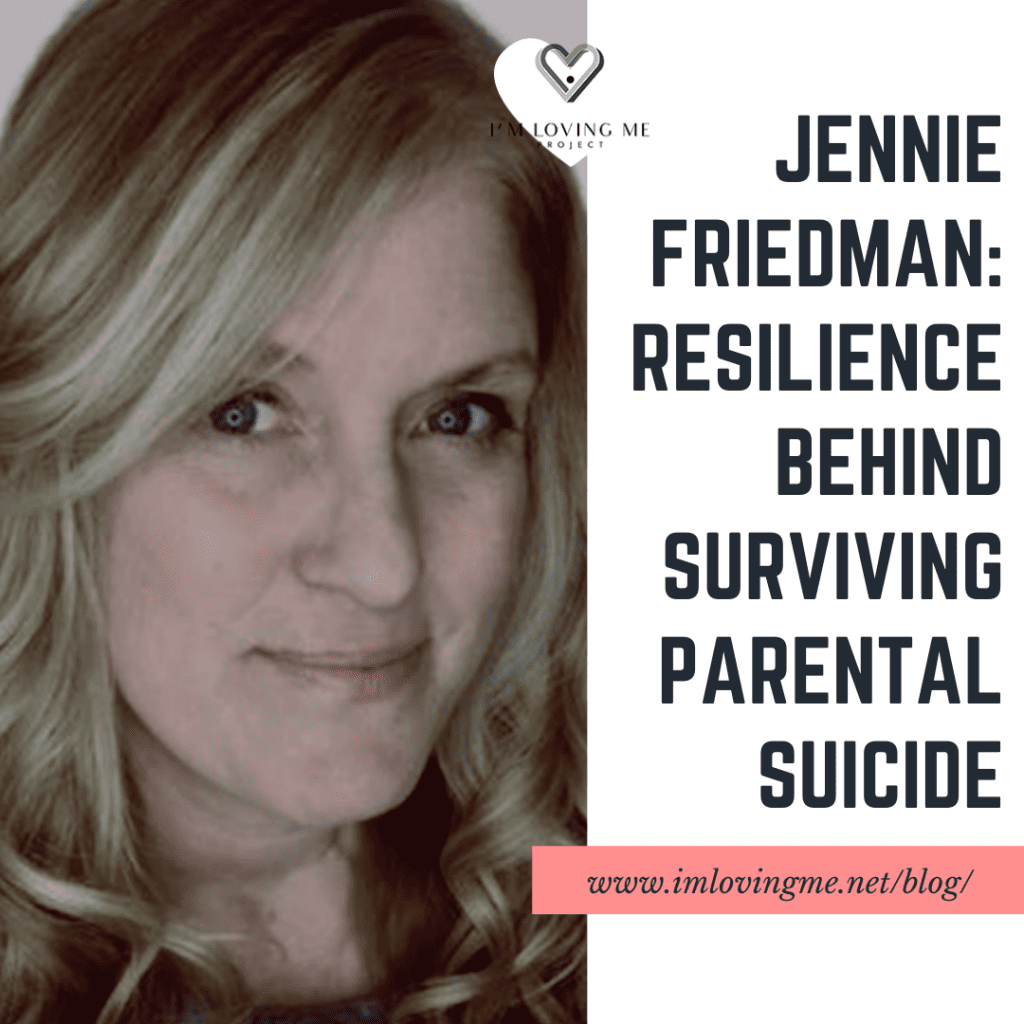 What do you see when you look in the mirror?
A woman who has had a lot of experiences, both good and bad. (I also see a scar from skin cancer surgery and laugh lines from all the fun.)
What do you do for a living?
I'm a business impact coach.
How do you think self-love plays a role in success?
100% how you feel about yourself informs your experience. So loving yourself is key to being highly successful.
How do you think we, as women, can work together to lift each other?
I've always been a good girl's girlfriend. We have to have each other's back, and so supporting women comes in many forms. Listening to each other, sharing with one another, believing each other, buying from each other, recommending one another are just some of the activities that we need to do consistently.
Have you had any adversities that you've had to overcome to achieve the success you have now?
I'm a child survivor of parental suicide. My dad killed himself when he was 51. I was a single mother from 26 – 38, after which I finally married the love of my life. I've failed in business a few times and always picked myself back up. I went back to school at 45 and earned my bachelor's of science in psychology graduating summa cum laude. I went on to graduate from the ADDCA coaching academy and became a certified coach. I'm half-way done earning my MBA now, but I've been coaching full time for almost 7 years.
What has been your greatest accomplishment to date?
Being a mother. I have a 27 year old daughter and 14 year old son.
What inspires you to keep growing and going?
I see nothing stays the same. I've been up and down so many times now that I don't freak out as much anymore when things don't go my way. Becoming resilient is one of my life's lessons that I am blessed to share.