Octavia is a wife, mother, event planner, and Host for the newly released podcast, Millennial Livin'. With a heart of service,  she fulfills the mission to break down generational barriers of misunderstanding, while showcasing a millennial perspective on life, love, and finances.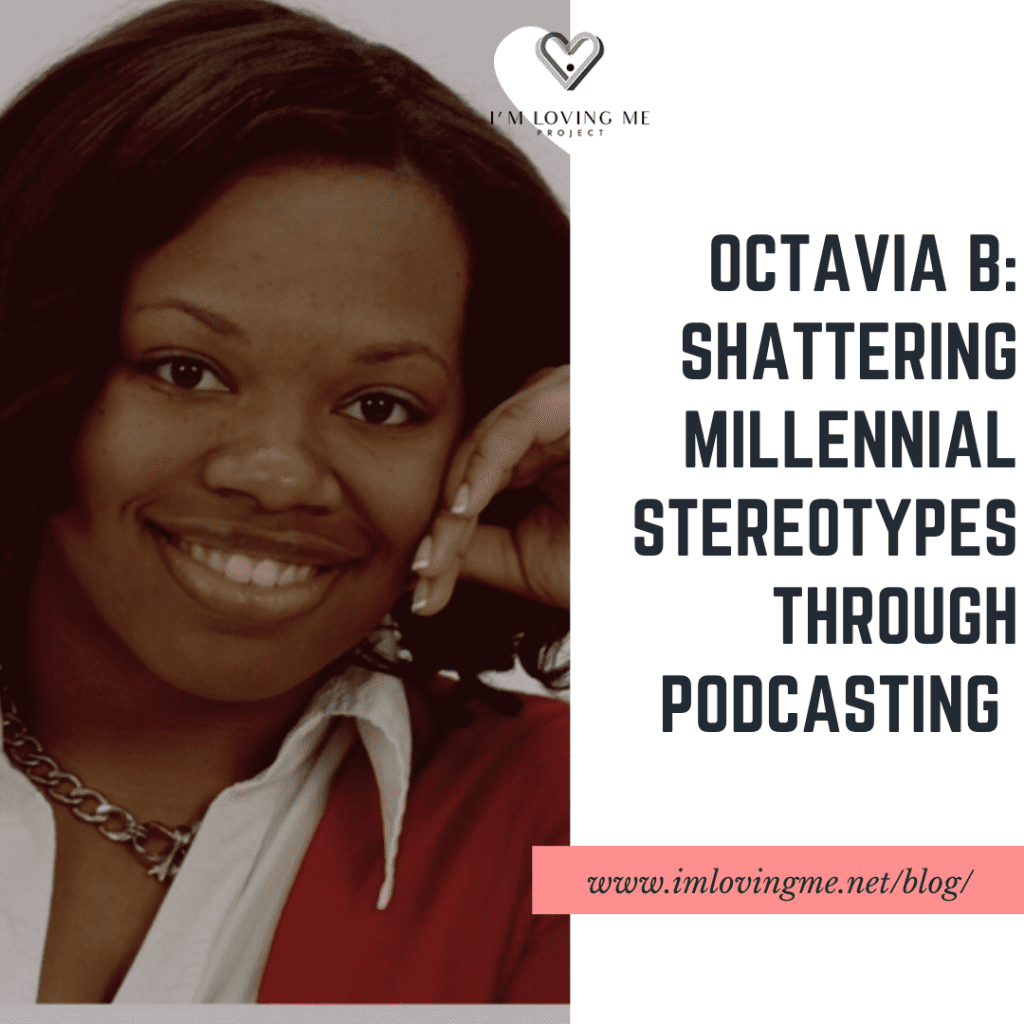 Her passionate spot centers around financial literacy and helping everyone, especially women, know that their financial security begins first with wise, intentional decisions. On her latest podcasts, she shares various ways listeners can care for themselves physically, emotionally, and financially during COVID-19 while maximizing their times at home.
What do you see when you look in the mirror?
When I look in the mirror, I see a beautiful, determined, courageous, strong, loving, grateful, resilient, humble woman.
What do you do for a living?
I own an event planning and design business that I am working on re-branding to be fully e-commerce and servicing clients online exclusively through Etsy. I also recently launched a lifestyle podcast (Millennial Livin') that focuses on diminishing the negative stigmas about millennials.
How do you think self-love plays a role in success?
If I don't love myself, then I would be searching for it to come from somewhere or someone. Self-love is the driving force in my success because I am not hindered by seeking to be valued and I am to fully focus on striving to add value. I am able to give my best effort in all that I do.
How do you think we, as women, can work together to lift each other?
Support, support, support. Ever heard the saying: Empowered women empower women? We should believe it and be very intentional with the act of doing it. Not only looking and reaching forward but remembering to look back and pull up our other women too as we are climbing together. We also can promote the realization that this is not a competition it is a movement!
Have you had any adversities that you've had to overcome in order to achieve success?
Absolutely, from college funding to many instances of operating in what I "thought" God wanted to bless with rather than "fully intentionally listening first and following the path He has already paved for me.
What has been your greatest accomplishment to date?
To date, I would have to say becoming a mother to my beautiful daughter. I never imagined what it would be like to bring a human into the world. To nurture and to grow an entire human being, to see her in the flesh is the most amazing accomplishment ever. All attributed to God of course! I so humbly appreciate the experience to be the womb of choice.
What inspires you to keep growing?
My family and my life goals. To see where we have all come from, to think back on the times where our current lives were just goals we use to strive for, and now we are living it is my greatest inspiration. Also I want to keep it going and give generations to come to the tools that I have used to become who I am today.