Loving life and helping others learn to do the same is what Life Strategist KG is all about.
Ms. Kendra Garcia is the creative mind and founder of Dream Life Coaching, a place where anyone can come and find a helping hand with different areas of life from business to personal enhancement. If you're in need of clarity and direction, KG is the lady to see!
Loving Me: Tell us about your business.
Kendra: I am LIFE & Business Coach. I help women navigate and grow through the things that hold them back and prevent them from truly creating the types of lives/businesses they want. I work with women from ages 23 and up. If you're dealing with procrastination, anxiety, stagnation, lack of confidence, fear, just to name a few of the things that hold us back, I'm your chick.
Q: Why did you decide to take the LEAP to become an entrepreneur?
A:  Honestly, I was forced to take the LEAP because what I love to do, coach and help others transform their lives, requires that I be an entrepreneur. There aren't a lot of jobs out there in this field.  I've learned so much on my entrepreneurial journey and I've grown so much.  I would not change it for the world.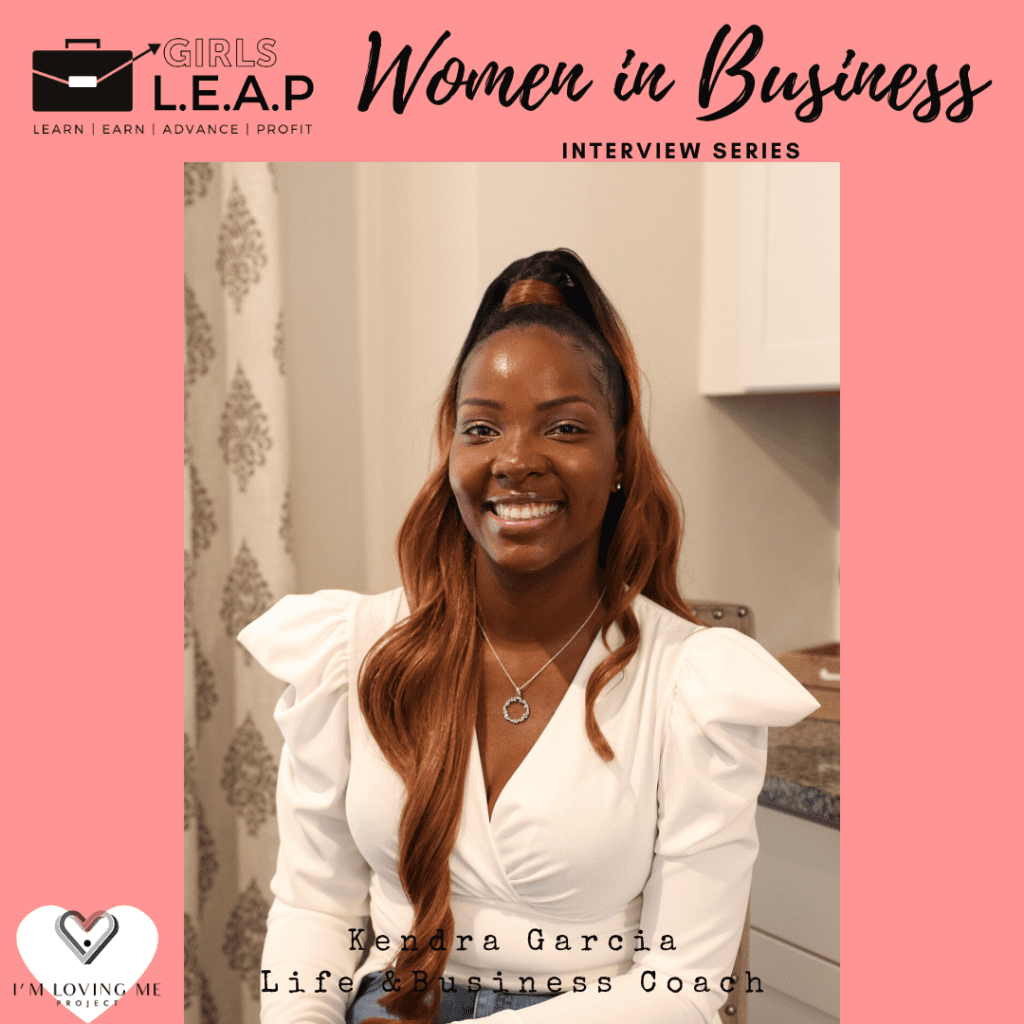 Q: What's the best part about being your own boss? The worst?
A: The freedom to grow at our own pace and to help who you want. The freedom to set your own schedule. The push that it gives you to elevate yourself if you want to be successful. The worst, is the lack of financial security (you eat what you kill) and it is uncomfortable as HECK!
Q: What have been some of your challenges and successes in business?
A: Challenges have been staying consistent during hard times. When we go through challenges in life it naturally knocks us off of our game. So finding a way to balance my personal life and professional life. Successes in business have been becoming a published author which has been a dream of mine. Writing for a women's magazine and organizing a girl's cruise to celebrate the two anniversary. Working with women from all over the world who have accomplished great things and made great strides in their personal growth and development.
Q: What do you love about working in your city?
A: I love the people in my city and the connections I've been able to make for not only myself but for my clients. I love the opportunities because of the growth of my city. love that I'm not restricted to just my city.
Q: What are 3 skills every entrepreneur should have?
A:  Tenacity, know how and when to pivot, push through
Call today to schedule your consult! https://www.kendragarcia.com/