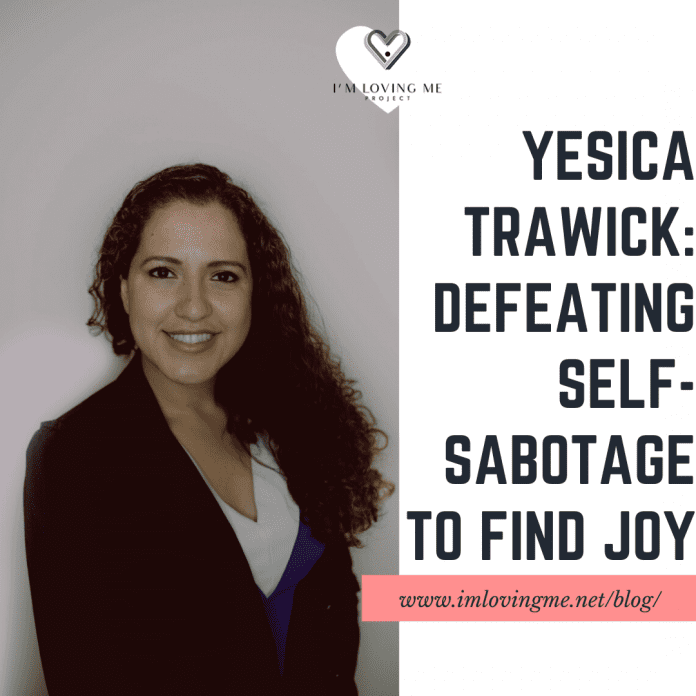 Self-love begins within and exudes out. The journey encompasses more than intentional time with yourself. It includes living a healthy lifestyle, financial literacy, and healthy boundaries. Yesica Trawick's self-love journey reflects all of these things, and most importantly how self-love impacts the family.
Yesica Botero Trawick was born in Colombia South America and was raised in Northern Virginia. She is the mother of three happy children and has been married to her high school sweetheart for 12 years.
She began her studies in Southwestern Florida, persuing a career as a cardiovascular technologist. During her time in Fort Myers, she managed a smoothie shop where she grew in her knowledge of holistic healing. Later, Yesica began working as the insurance coordinator for a large dental practice. She was the bilingual liaison between patients and their insurance companies.
Yesica and her mother began their journey as inventors in 2012 and finally obtained their first patent in 2018. Through those years, Yesica has grown as an entrepreneur. She became a holistic wellness coach and ran a meal prepping business, helping clients find healing through plant-based foods.
In 2018 she embarked on the financial peace journey and has been working alongside Bull Run Financial Group to grow and share timely financial principles with families and business owners. She hopes to inspire those who may not have come from wealth, to create it and pass along their legacy to the next generation.
Currently, Yesica and her husband mentor children and youth. They plan, organize, and advertise community outreach and marriage support events. They are teaching their three children Spanish and started sharing educational videos on YouTube through their Famila Spanglish Channel.
Read her self-love journey below.
What do you see when you look in the mirror?

I see love. I see joy for life and natural beauty.
What do you do for a living?

I'm an entrepreneur, holistic wealth, and wellness coach. My mother and I have a patented baby product (we are currently working on a licensing agreement). Of all my titles, the most important thing I do in this life, over everything, is my role as mother and wife.
How do you think self-love plays a role in success?

Being self aware and self-loving plays a massive role in success.
Unconditional love towards ourselves propels us to reach our highest potential. If we see ourselves as lovable and worthy of success, we will achieve both. Otherwise, self-sabotage will win every time. I believe we must always, always, operate from a place of love.
How do you think we, as women, can work together to lift each other?  
Supporting one another by sharing their businesses, using their products, and leaving positive reviews is a way to help one another. More importantly, we don't always know what another woman is going through, so sending a message to encourage our sisters can be life-giving.
Knowing that I am valuable, that my wisdom and knowledge can help encourage other women to walk in their calling is very important for all of us to realize and share our stories with one another, so we don't feel alone in our struggles.
Have you had any adversities that you've had to overcome to achieve the success you have now?
Postpartum depression and excruciating lower back pain were some physical hurdles I overcame. But, the ones that took the most time to conquer were limited beliefs like feeling inadequate, not good enough, not qualified, and lacking a clear path were a few adversities I had to overcome.
What has been your greatest accomplishment to date?
Becoming my own boss. Being able to raise my children and work independently from a 9am-5pm job. Choosing what to do with my time without having to put in a request to have time with my family, is the best feeling.
What inspires you to keep growing and going?

My desire to honor God and inspire my children keeps me growing spiritually and pushing me daily.