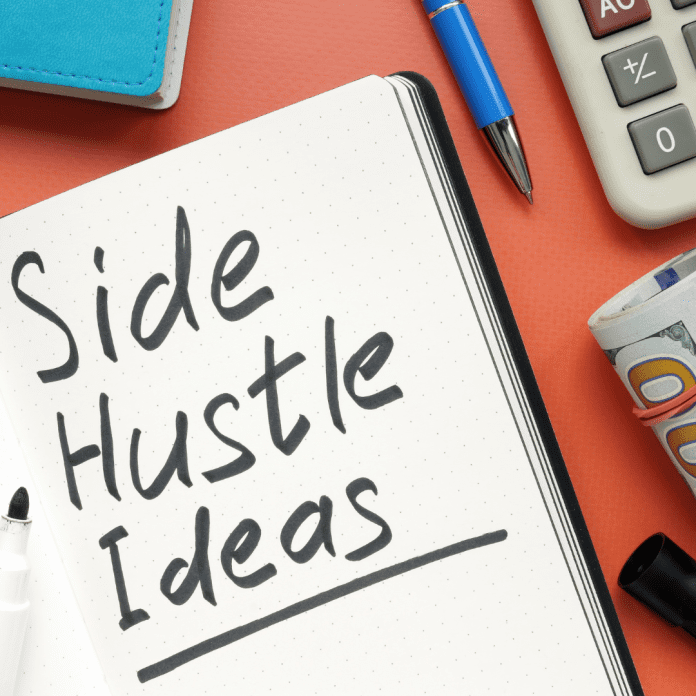 One of the best ways to get ahead financially and professionally is by finding a side hustle that can supplement your regular income. When it comes to side hustles, the easiest way to find one you'll succeed at is by monetizing your hobbies or passions. This way, you'll be eager to work on your side hustle on evenings and weekends or whenever you aren't working your full-time job.
To help you find a side gig that makes you happy while replenishing your bank account, we've brainstormed ten side hustles you can start today.
Sign up for a food delivery app
Driving and delivering food through apps like Uber Eats, SkipTheDishes, and DoorDash is an entertaining and flexible way to make money on the side. Depending on the app you sign up for, you can work whenever convenient or schedule short shifts outside of work hours. Plus, you only need a vehicle and a valid driver's license to get started. If you live in a large city, working for a food delivery app can be pretty lucrative, especially once you get the hang of it!
Consider dog walking or sitting
This side hustle is perfect for pet lovers and people who aren't able to have a pet of their own. Through apps like Rover, you can market your dog walking, boarding, or house-sitting services to pet owners in the area. The demand for dog walkers has increased in the past few years as many people have had to return to working in-office, which means their pups require someone to take them for a mid-day walk.
Sell refurbished vintage items
If you've got an eye for home decor or fashion and love spending hours browsing the isles at local thrift stores, this side hustle is a great fit. All you have to do is find some one-of-a-kind thrifted items, give them a little bit of love in the form of fresh paint or new stitching, and sell them online through Facebook Marketplace or an Instagram page.
Tutor online
Tutoring online is an easy and rewarding side hustle for those with education or work experience in math, English, or sciences. If you're knowledgeable in a particular subject, create an online advertisement for your services and share it through your social media accounts. If this doesn't bring in any leads, there are tutoring-specific websites you can join. However, they will take a portion of your earnings.
Get crafty
Do you paint, make candles, knit, or sculpt in your free time? If so, creating an Etsy shop can provide you with an extra income stream. People always want to support local artists, particularly when shopping for birthday or holiday gifts. Selling your unique creations on Etsy is a great way to combine your passions and a side hustle.
Offer freelance services
Offering freelance marketing, consulting, graphic design, or copywriting services to businesses can be incredibly lucrative. Like most of the other side hustles on this list, you can choose how much time you'd like to devote to it. In months when you're in a financial pinch, you can take on more projects than when you're overly busy with your 9 to 5 job. The start-up costs to offer freelance services are very low, and you can market your side hustle business through social media. Alternatively, websites like Fiverr connect businesses with freelancers.
Start a blog with affiliate marketing
If you're strategic with content, blogging can be a good source of additional income. After you've garnered an audience of readers, you can advertise for other businesses through paid partnerships or affiliate marketing. Through affiliate marketing, you'll get a commission every time one of your readers makes a purchase through a trackable link to another website. The amount of money you earn depends on how much time and effort you put into your blog.
Share your car
Carsharing app Turo allows people to share their car whenever they aren't using it, earning hundreds of dollars per month with minimal effort. There is an approval process and some insurance hurdles, but the app does its best to streamline the process so you can start making money.
Get busy in the kitchen
Those who bake or cook for enjoyment can monetize their hobby by selling their products online and delivering them. So, for example, if you have a mouthwatering cookie recipe or make a killer lasagna that can be frozen and easily prepared, there's a good chance customers will get hooked and come back for more.
Become a proofreader or editor
If you have a knack for grammar and spelling, becoming a proofreader online can help you pay your bills, get rid of your student loans, or go toward your upcoming vacation. These jobs can be found through Upwork, Freelancer, or Fiverr, or you can find clients on your own so that 100 percent of your earnings go to your wallet.
If you're succeeding with your side hustle and want to make it into a fully-fledged business, attend our Girls L.E.A.P Event on February 17th. This event is designed for female entrepreneurs and small business owners with an immediate need for growth. At the Girls L.E.A.P Event, you'll discover game-changing tools and strategies to launch and scale a thriving business.
Click here to learn more about Girls L.E.A.P – Your path to a thriving business starts here!