As the Regional Representative for Alabama at United for Human Rights International and Private Investigator, Angelica has significant experience within the realm of Criminal Justice. Her experience has allowed her to primarily focus on her passion which is finding leads and/or solving missing persons cases, cold cases, advocating for Human Rights, and raising Human Trafficking Awareness. She currently is working on her first novel, Deeper than the Crime, which focuses on criminology and victimology within the African American Culture. Angelica also participates and is an active member of Rapid Response Teams that conduct immediate searches of missing children in the area. Her hope is that with all of these organizations working together that we will get that much closer to making this world a better place.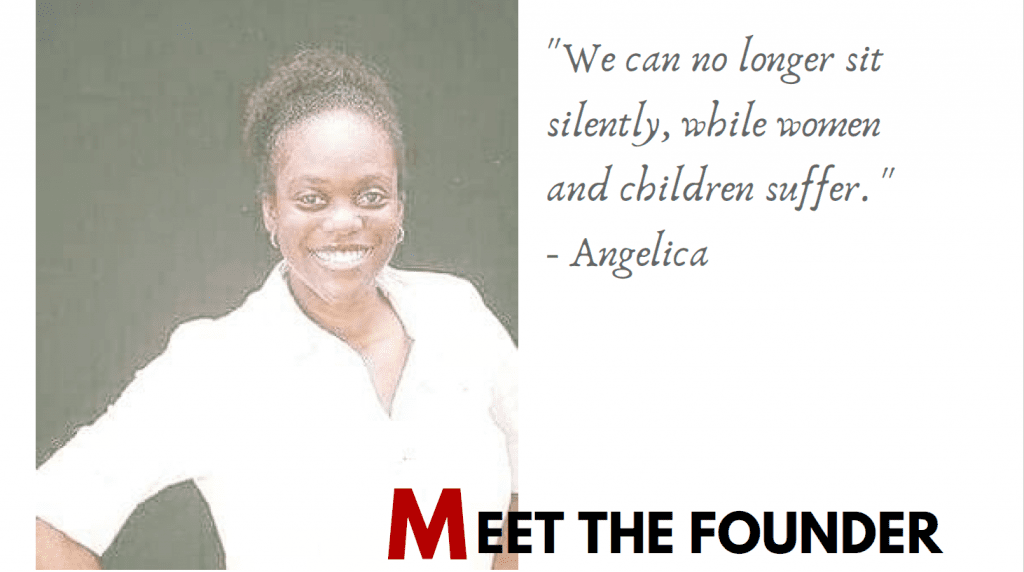 What do you see when you look in the mirror?
When I look into the mirror, I see a woman who is full of passion and love. I see someone who is strong despite all she has endured. I see a woman strong and independently building a legacy to leave behind for her family.
What do you do for a living?
I am a Licensed Private Investigator for the State of Alabama with my own firm. I also have a volunteer group known as The Silent Voices Project. We conduct research and raise awareness to human trafficking and human rights. We also work cold and missing persons cases.
How do you think self-love plays a role in success?
Self-love plays a role in success, especially in my field. You have to be able to love yourself and be mentally and spiritually in tune with yourself before you can help anyone. My job is driven by the compassion and dedication that we have for what we give back to our community. If we had no self -love, what we gave out to others through our business interactions would be less than acceptable. Your emotions and how you feel about yourself are oftentimes transferred to others through your interactions. Also showing consistency and acceptance with who you are and not transforming based on emotions shows also that you are totally in-tune and accepting of who you are and all that you bring to the table. If you are doubting yourself it will show in your work that you display.
How do you think we, as women, can work together to lift each other?
As women, we can empower each other by lifting each other in prayer, being a lending ear to each other as we experience things through life, instead of tearing each other down, lifting each other up with support. I also think we can help each other by lending a helping hand when we may need it whether a person or business.
Have you had any adversities that you've had to overcome in order to achieve success?
In order to achieve success, I have had to overcome several obstacles. One of those was coming to the realization that I cannot do everything myself. God has placed people with different skillsets within my life for a reason and so it's okay to ask for help. I have also learned that even though it is much more gratifying (business-wise) to me to self-fund my business instead of the traditional loans, I do have to grind a lot harder for my dreams.
What has been your greatest accomplishment to date?
My greatest accomplishment to date is the launch of my volunteer project because it is truly a representation of who I am as a person and the passion I have for others.
What inspires you to keep growing?
The inspiration that keeps me going is the support that I have from my family and the support from close friends within my circle. Another thing that inspires me is the feedback that I get when people see what we are working on, and just seeing smiles on the faces from those impacted by the work I do in the community and around the world.