Behind every person you see is a story. This is something to live by and definitely serves to be true with Miss Caroline Topperman. She's held many titles: world traveler, theater aficionado, Pilates master, real estate agent, author, stylist, blogger, dancer, the list is quite impressive. Now writing her life journey one book at a time, Caroline is sharing her personal story, period of self-discovery and new business and blog ventures. This week, we're empowered by Caroline Topperman – author and blogger at Styleontheside.com.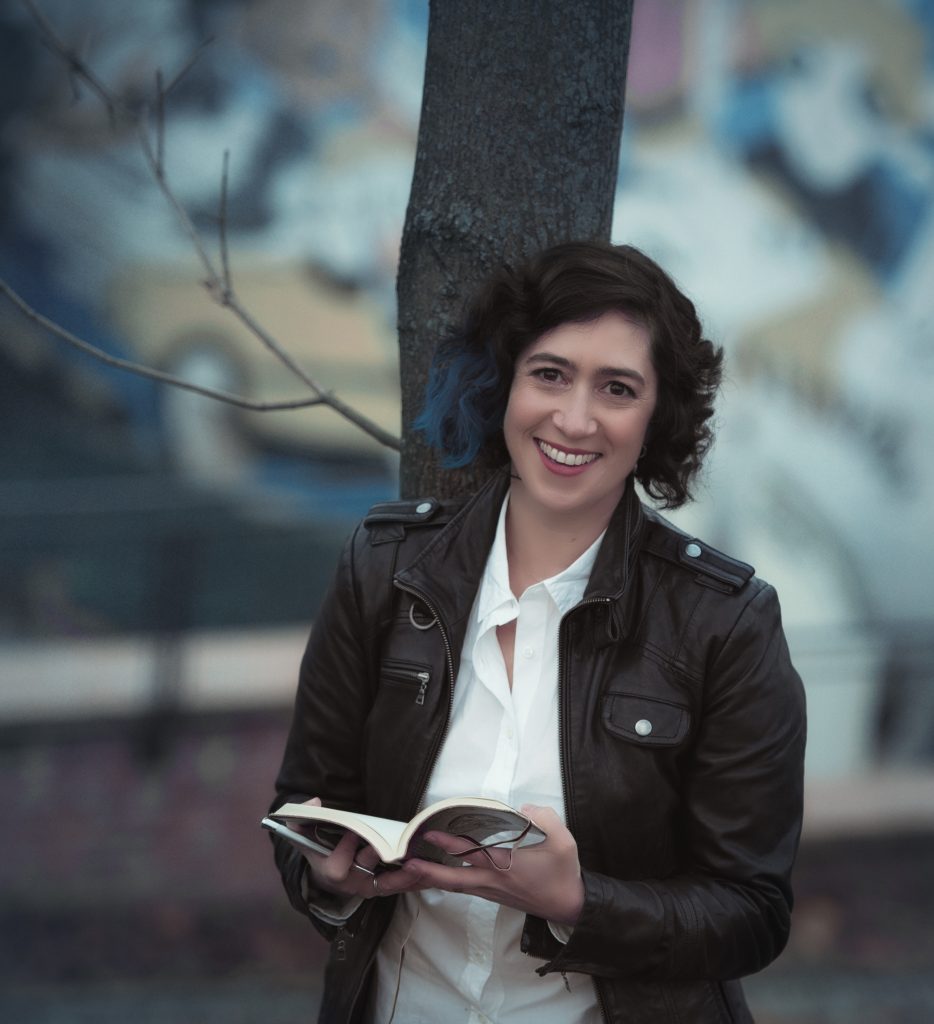 What do you see when you look in the mirror?
Endless potential.
Do you have any business ventures?
Right now, my blog Styleontheside.com is humming along so I'm working o n completing a couple of books, a family memoir and a collection of short stories as well as an online course. Prior to that, I owned a Pilates studio and I've always dabbled in real estate so you could say that I'm always working on a new business venture.
Any big projects coming in the future?
I'm working on an online writing course based on my book, Tell Me What You See visual writing prompts for the wandering writer. This is a very exciting project for me because I want to help writers and creatives of all types to reignite their inspiration and drive.
What do you most love about what you do?
I get to be creative every day, I'm able to set my own hours and develop my own projects.
Where do you see yourself in 10 years?
Hopefully living in Europe again, writing another book and maybe having a column in a magazine or newspaper.
Do you have any tips for women in business?
Find yourself a mentor. Women's business groups are great, and you should be joining them, but you need someone who can help you through those times when you are doubting yourself or generally having a hard time balancing life.
How do you hope to empower women in business or with an imprint you'd like to leave?
I've had the huge pleasure of mentoring quite a few women in various fields of work as well as some of my staff. It was always so rewarding to watch them succeed. I hope to continue being a positive support for women. Hearing someone say, "I wouldn't have had the courage to do this without you," is the best feeling. Ideally, I'd like to do a lot more mentoring and supporting women in their endeavors.

What do you think your ultimate purpose in life is?
Wow, that's a big question. I would have to say that ultimately, it's to help women step out of the boxes that either they or society has created around them. To give women the confidence to follow their dreams, whatever they may be.
How do you think we, together, can help women gain confidence and reach their fullest potential?
I think sometimes we don't even realize how much we have to offer and on the flip side, we don't always realize when we are stuck and need help. So as a group we should take the initiative to reach out to each other, even if it's just to check in.