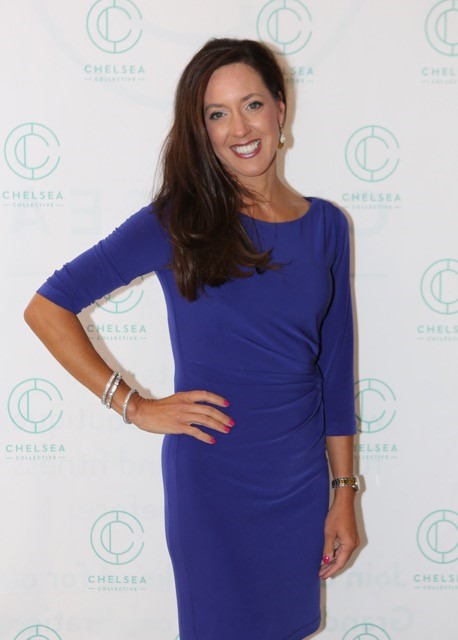 Christina Dickerson is a successful entrepreneur in Pittsburgh owning Dickerson Creative – a creative events and marketing company. She's worked with several leading clients including Dick's Sporting Goods and Magee Women's Research Institute and Foundation. She's been named one of the 40 under 40 recipients, Whirl Magazine's Women in Business of 2015, and 2017 Empowering Women in Business from Inspiring Lives Magazine. This week, we're shining spotlight on a woman who has shed light on so many others as an award-winning Publicist. Meet Christina!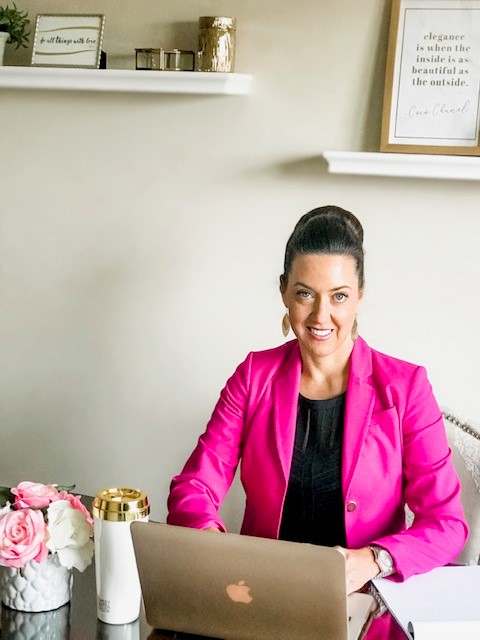 1.) What do you see when you look in the mirror?
I see someone with a loving and compassionate heart.
2.) Tell us about your business ventures?
I launched Dickerson Creative Communications 15 years ago as a Media/Marketing and Event Planning Company.
It was truly a leap of faith. Starting the business was a culmination of all of my experiences working in television, as a company spokesperson and as a registered lobbyist.
When I launched DCC, I believed that if I worked hard enough, networked and fulfilled my commitments to my clients and myself, I had a good chance of success.
Looking back, every year in business was different. Some years better than others with fluctuations in the economy, clients gained and clients lost because of leadership, budget or directional changes. With every experience, positive or negative, I gained knowledge.
The company has evolved with a stronger focus on Digital Marketing (social media campaigns, e-marketing etc.). Most recently, I completed a Digital Marketing Certification through Columbia School of Business to become even more proficient in the digital marketing space.
3.) Work/life balance is something everyone tries so hard to achieve, what are your personal tips?
As an entrepreneur, it can be absolutely overwhelming at times to find balance. As a business woman, I wear many hats. I have a team of incredible individuals who I lead, have clients scattered throughout the country to manage and exceed their expectations, continue to network and marketing my own company while staying on top of the latest trends within my industry.
And, I have an incredible commitment to my family. Being a daughter, granddaughter, sister, aunt and wife are some of my proudest moments. My family lives in South Carolina, so there are times when I juggle being there for all of the important occasions and balancing work. The best part of my job is that, with advance notice, I can create my calendar to be able to work from South Carolina so I don't miss those special moments in life.
In 2017, my Dad was diagnosed with Stage 4 Lymphoma. It was a complete shock and incredibly heartbreaking for my family. I needed to be in South Carolina for my family and for myself. Thankfully, I had team members who helped me handle work projects and understanding clients. We didn't drop the ball on any projects, everything flowed smoothly while I initially worked from South Carolina for several weeks. Then, I bounced back and forth between Pittsburgh and my Dad's treatments. I was determined to not let anyone down.
I am beyond grateful to say that my Dad is in remission and we recently played golf as he celebrated his 77th birthday!
4.) Any big projects coming in the future?
Yes! I'm excited to say we are currently working on large-scale digital marketing campaigns that have branched us into different industries and are very exciting!
Most recently, we launched a sister company to Dickerson Creative Communications called DCC Executive Consulting.
DCC Executive Consulting is led by my husband who has decades of executive leadership experience, has been the CIO of three major corporations and is in the next chapter of his career. It's been exciting to watch his enthusiasm as he begins his journey as an entrepreneur.
5.) What do you most love about what you do?
Without a doubt, the people! I am so grateful for all of my clients and our relationships. I really believe that by taking the time to know people on a personal basis truly helps forge stronger relationships in business because I care about them personally and professionally.
Some of my original clients when I started the business are still clients!
Plus, I have been so fortunate to have great team members.
6.) Where do you see yourself in 10 years?
15 years ago, I couldn't have imagined all of the amazing opportunities I would have by starting my own business: planning events for Former Presidents of the United States or Hall of Fame athletes to being recognized for my business accomplishments. But, with good fortune and continued hard work, I believe that we will be celebrating 25 years of business. 😊
7.) Do you have any tips for women in business?
As trivial as it sounds, I do believe in trusting your intuition. That doesn't mean you run your business based on your gut feelings, but I do believe that you should pay attention to that little voice. Looking back, there have been countless situations when my intuition told me that a situation or person wasn't trustworthy and in the end, that little voice was usually right. Be mindful of that …
My other piece of advice is to applaud one another. We can all achieve success. There's no room for jealously in our lives, be excited for someone else's success. They worked for it, they deserve it and they should be proud of it.
8.) How do you hope to empower women or is there an imprint you'd like to leave?
I look at the next generation of business professionals and often remind them that the reputation is everything. Be respectful. Be humble. And, most importantly … be honest. Your reputation is something that you carry with you forever, make it a good one!
9.) What do you think your ultimate purpose in life is?
I want to make a difference. I hope to always have a great impact on the people I love, charitable organizations and causes that I'm passionate about and to help others. People in my life know that if they need help or support, I will be there.
10.) How do you think we, together, can help women gain confidence, self-love and reach their fullest potential?
I believe in focusing on the good. It's often tempting to dwell on the negative, but that is draining and exhausting. Grab a girlfriend and a glass of wine, talk and get it out of your system and move on!
Stay focused on the positives and remind yourself of your worth.