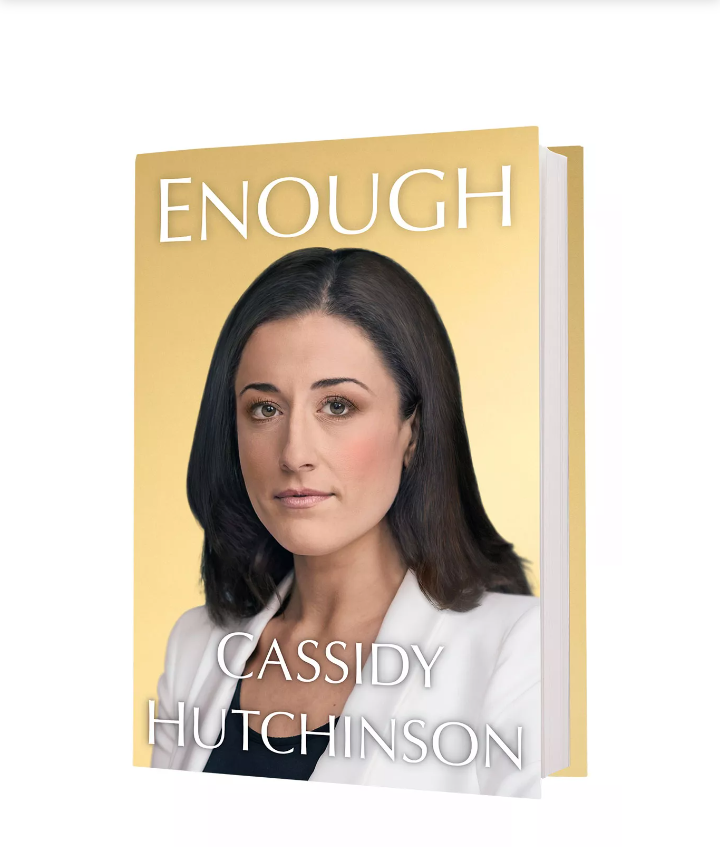 Former Trump White House aide Cassidy Hutchinson, whose explosive testimony shook the House select committee's January 6 Capitol investigation, reveals a harrowing experience in her upcoming book "Enough." Hutchinson accuses Rudy Giuliani, Trump's former legal advisor, of sexually assaulting her backstage at the rally preceding the event.

A key figure in the investigation, Hutchinson discloses her tumultuous journey in the Trump administration while serving as Mark Meadows' assistant. In "Enough," she details Giuliani's alleged misconduct on January 6, claiming he groped her.

Giuliani's adviser, Ted Goodman, vehemently denies the allegations, branding them a "disgusting lie" and suggesting Hutchinson's timing is a marketing ploy for her book. However, the shocking revelations persist.
The former Trump White House aide Cassidy Hutchinson asserts that others, including conservative attorney John Eastman, witnessed Giuliani's advances. The encounter began with Giuliani claiming voter fraud evidence, with Hutchinson likening his behavior to a predatory wolf.

The allegations spark intense debate, with Eastman's lawyer categorically denying Hutchinson's account as "libelous." Is a massive legal battle on the horizon?

Meanwhile, Giuliani faces mounting legal woes, including unpaid legal fees, defamation lawsuits, and an indictment for election interference in Georgia. Financial troubles plague his future, with a law firm suing him for $1.3 million.
As Giuliani's once-prominent career teeters on the brink, Hutchinson's revelations raise crucial questions about motives, timing, and their impact on his ongoing legal battles. The stage is set for a high-stakes courtroom showdown while public scrutiny intensifies. Share your thoughts on these developments.