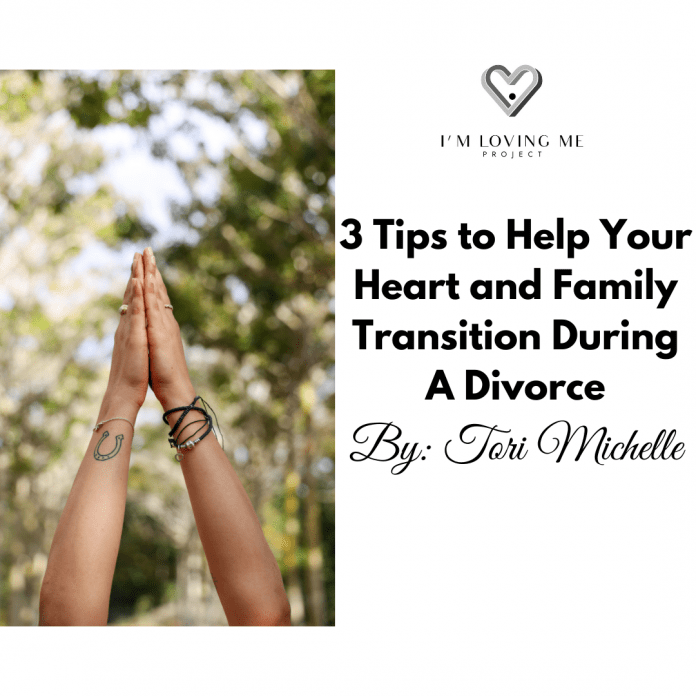 One of the most challenging moments in life happens when our forever commitments become clear that forever is ending. Sis, we get it, and it happens. With the best intentions, things happen. With the most tremendous effort possible, the best thing for you may be to walk away.
Divorce isn't the end. It's a recalculation. Lifestyle Blogger, Latoria Michelle, experienced a difficult season in her life during a divorce. In her pain, she found a way to nurture the woman looking back at her in the mirror, while reminding her children that they're loved beyond words. She is now #CrossingIntoJordan, and marrying the man of her dreams, finding true love after divorce.
Here are three tips that helped her heal while transitioning her family in the process.
Allow time to heal.
"I allowed myself to heal. I allowed myself to go through the phases of hating, anger, false happiness, and so many more emotions. I was a lost soul and a broken heart riding a wave of emotions. Allowing myself to do this, I was able to let go of everything that hindered me or changed me while I was married. Healing also allowed me to be able to want to listen to my heart again. I had become so cold to love that I didn't exude happiness or love to anyone."
Choose faith over fear.
"Stepping out on FAITH is the only thing that I can honestly say has gotten me through. Being a single mom, a divorcee, and not being in my career field was not how I planned my return to Virginia. But here I was. Although I was broken, I didn't allow it to stop me from growing and learning. There were many setbacks, but I always told myself that this test would make an awesome testimony one day."
Take time to discover who you really are.
"Being married, I lost myself. I literally took my vows, and two should become one, and lost myself. After my divorce, I was able to get to know Tori again. Falling in love with me allowed me to become the best version of myself for my children. Finding me gave me the confidence to go back to school for my Bachelor's Degree and to go for the actual job I wanted. Finding me allowed me to invest in my future to help plant the seeds for my children's future, finding me made my life come full circle, and now I am about to get married again."
About Tori Michelle:
Fredericksburg, Virginia native, Latoria Michelle is a soon-to-be author and Blogger of The Pieces of Me and the Co-Founder of the Related and Release Facebook group. She is the mother of two beautiful children and a United States Army veteran who served for seven years. She currently resides in Waldorf, Maryland, with her fiancé and their blended family.